Manchester United most expensive player 2022
Who is Manchester United most expensive player in 2022? Who is the worth the most at Manchester United? Here we look at Manchester United's most expensive player in 2022.
Manchester United have a lot of stars in their team. Players such as Marcus Rashford, Bruno Fernandes, Anthony Martial and Paul Pogba are all worth a lot of money. But who is Manchester United's most expensive player?
Manchester United Most Expensive Player 2022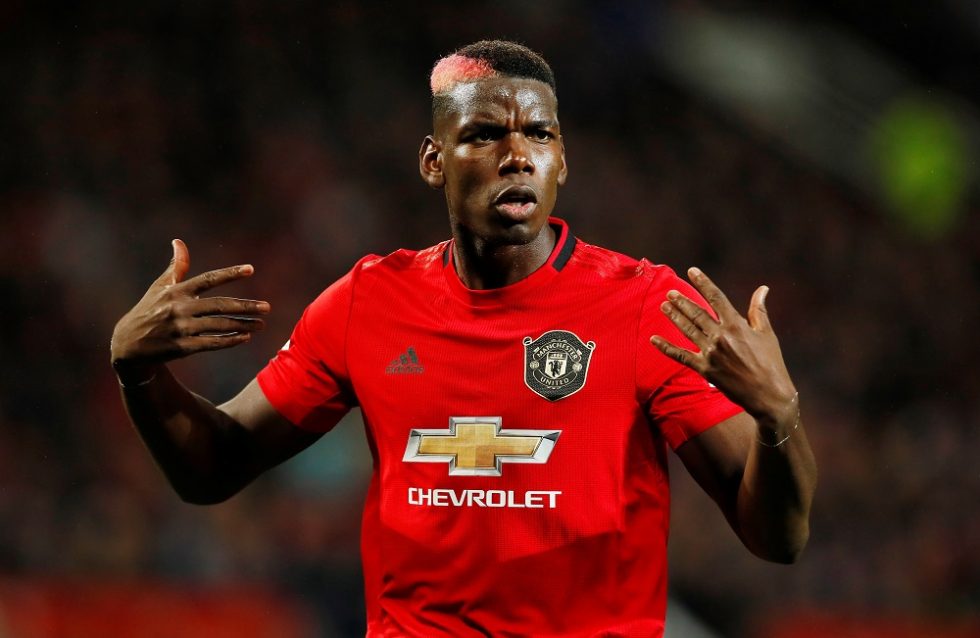 Who is Manchester United's most expensive player? Paul Pogba is Manchester United's most expensive player. Pogba is estimated at €80m, according to Transfermarkt.
Manchester United signed Paul Pogba for £89 million in 2016 what was a club-record signing. Pogba arrived from Juventus as United aimed to make a mark in the Premier League.
Beginning of his career (Manchester United)

Pogba was born in Lagny-sur-Marne in France and initially joined the academy of Le Havre. United scouts got excited with his playing ability and brought the player to the Old Trafford.
The 27-year-old flourished at the United academy and scored a number of important goals for the Manchester United U18's. His impressive display earned him a call-up to the club's reserve team and subsequently, he became an inevitable part of the academy setup.
He scored a screamer against Portsmouth in the FA Youth Cup as United got the better of Portsmouth. Sir Alex Ferguson was aware of his capabilities and the Scottish manager included him in the first-team squad alongside four other academy players ahead of United's FA Cup tie against Crawley Town.
In 2012 Pogba eventually made his debut in the Premier League as he replaced Javier Hernandez against Stoke City. He went on to appear in two more Premier League games and also debuted in the Europa League against Athletic Bilbao.
He was a regular in the reserve team and in 16 matches he netted three goals and laid another six.
Career progression: Juventus

Pogba decided to move to Italy as Juventus opted to acquire his service on a free transfer.
The French midfielder took very little time to acclimatise himself to the Italian condition and went on to dominate the Italian top flight.
The midfielder made his debut for the Bianconeri in September 2012 against Chievo. his partnership with Claudio Marchisio and Andrea Pirlo became the highlight of the Serie-A and Pogba became the core piece of the Italian side.
He received the "Golden Boy" award in 2013 for being the best young player in Europe. His brilliant work in the middle of the pitch helped Juventus to clinch back to back four Italian Serie-A titles.
He was also shortlisted for the UEFA Best Player in 2015 and also made it to the UEFA Team of the year for his exemplary display in the Champions League.
Pogba's return to Manchester United

United paid a whopping £89m record fee for the midfielder in 2016. As Jose Mourinho took the helm at the Old Trafford. Pogba revived his United career pretty brilliantly as he guided them to two trophies in his second spell.
United lifted the Europa League by defeating Ajax and also got the better of Southampton in the EFL Cup final. In the following season, Pogba failed to replicate his magic as United finished 19 points behind Manchester City who ran away with the Premier League title.
Pogba's relation with Jose Mourinho hit a new low this season as the French World Cup winner was left out of a number of crucial matches including the Liverpool which they lost 3-1.
Mourinho was shown the door after this match and Ole Gunnar Solskjaer was introduced in the dugout. Solskjaer's arrival proved to be a major boost for the 27-year-old as the Norwegian manager helped him in reviving his failing career.
National Team – France
Pogba made his senior debut in 2013 and since then has been featured in 64 matches netting 10 goals for the Les Bleus.
The French midfielder was a pivotal part of the 2018 French World Cup-winning team. The 27-year-old also won the U20 World Cup back in 2013.
Trophies
Juventus
Serie A: 2012–13, 2013–14, 2014–15, 2015–16
Coppa Italia: 2014–15, 2015–16
Supercoppa Italiana: 2013, 2015
Manchester United
EFL Cup: 2016–17
UEFA Europa League: 2016–17
France
FIFA World Cup: 2018
FIFA U-20 World Cup: 2013
Pogba's agent Mino Raiola has dropped more than several hints that his client is not happy at the club under current circumstances. More than that, Pogba has a contract that is drawing to a close in the coming summer window and United, should they fail to negotiate a new contract with him, will want to sell him on. Let's see what happens in January.
SEE ALSO: