Most Expensive Manchester United Signings
Who is the 10 Most Expensive Manchester United Signings ever? So who are the most expensive signings in Manchester United history? And who are the most expensive Manchester United transfers? Here we have made a list for the Most Expensive Manchester United Signings! Watch & Bet Football Here =>

So Check out the Most Expensive Manchester United Signings!
Transfer fees have gone a bit crazy in the past few years. Eden Hazard going to Real Madrid for £100m and Neymar to PSG for £200m, both come to mind. So, with the recently inflated transfer market values – which players have been signed by Manchester United for massive fees?
Here, we take a look at who are the 10 Most Expensive Manchester United Signings ever. Let's take a look at the list of 10 Most Expensive Manchester United Signings ever –
List Of 10 Most Expensive Manchester United Signings
| | | | | |
| --- | --- | --- | --- | --- |
| # | Name | From | Fee | Year |
| 1 | Paul Pogba | Juventus | £94.50m | Aug-16 |
| 2 | Antony | Ajax | £89.50m | Aug-22 |
| 3 | Harry Maguire | Leicester City | £78.30m | Aug-19 |
| 4 | Jadon Sancho | Borussia Dortmund | £76.50m | Aug -21 |
| 5 | Romelu Lukaku | Everton | £76.23m | Jul-17 |
| 6 | Ángel Di María | Real Madrid | £67.50m | Aug-14 |
| 7 | Casemiro | Real Madrid | £64.50m | Aug-22 |
| 8 | Mason Mount | Chelsea | €64.20m | June-23 |
| 9 | Bruno Fernandes | Sporting CP | £56.70m | Jan-20 |
| 10 | Anthony Martial | AS Monaco | £54.00m | Sep-15 |
10 Most Expensive Manchester United Signings Ever
5. Romelu Lukaku – Most Expensive Signings By Manchester United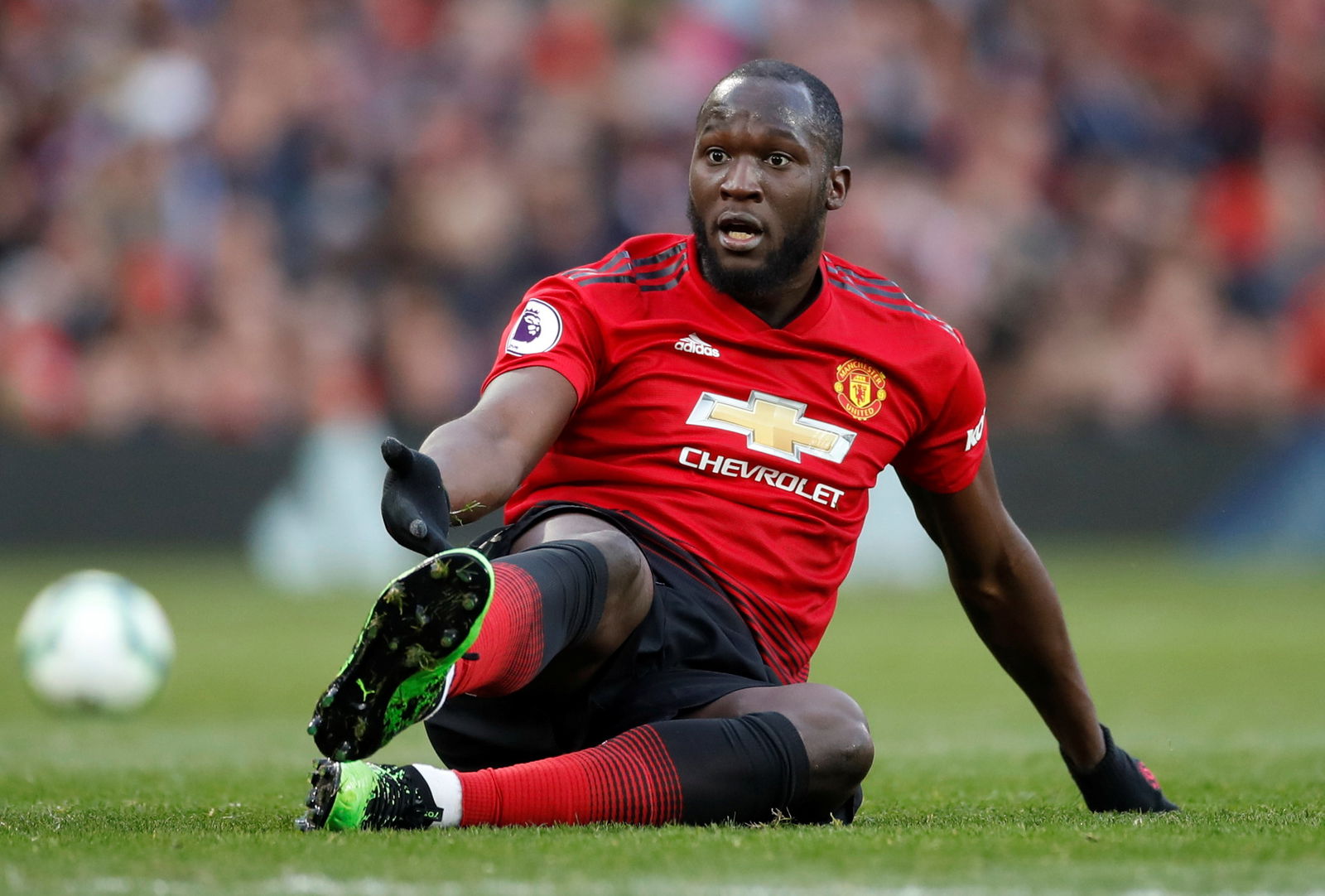 Romelu Lukaku can be claimed as the most expensive player in United's history since £75m is only quoted to be his base transfer fee. When the Belgian switch from Everton in 2017, there were several clauses included into his deal that could have seen the fee rise to £90m.
Lukaku initially found success at Old Trafford but his inclusion in the starting gradually declined under Ole Gunnar Solskjaer in the 2019/20 season. There has been plenty of speculation in the media over the striker being offloaded to Inter Milan that summer which was eventually sanctioned.
4. Jadon Sancho – 10 Most Expensive Manchester United Signings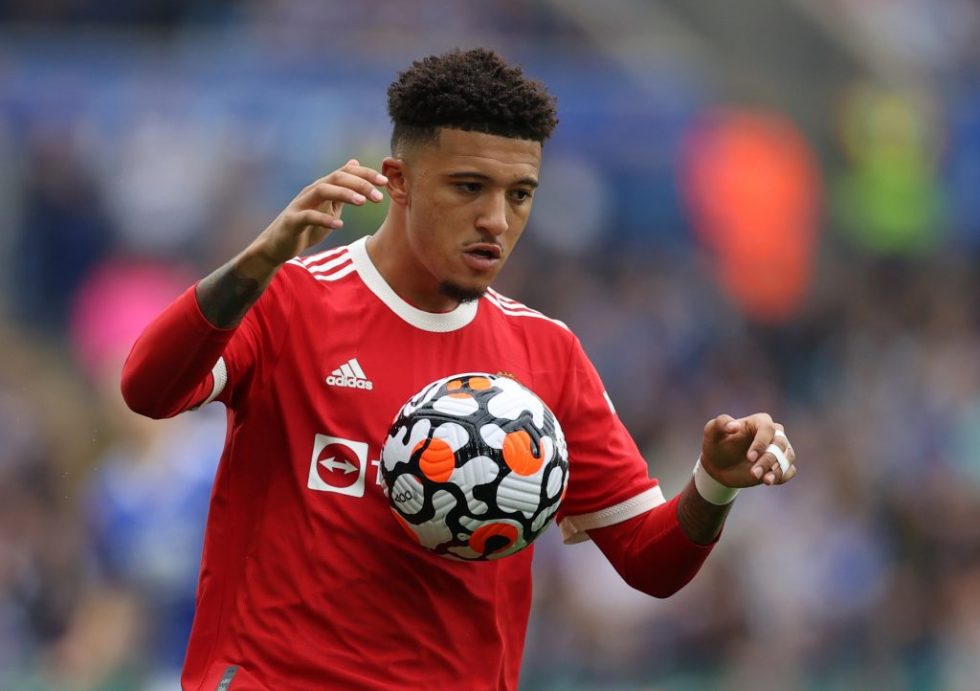 The former Borussia Dortmund star and Man City academy graduate is United's third most expensive player in the club's history. He had a slow start to his life at Old Trafford and has largely being utilized as a left-winger instead of his natural right-wing position.
The 223year-old attacker is a world-class creator and can create shots for his teammates which is an excellent progressive outlet for the Red Devils. But he struggled to hit the ground running in his debut season and there a lot of expectations from the England international in the 2022/23 season under new manager Erik ten Hag.
3. Harry Maguire
Thanks to everyone who has supported me and played a part in my career.

I'm proud and honoured to join @ManUtd. What an incredible football journey it's been so far ⚽ pic.twitter.com/yVaTnBBHv6

— Harry Maguire (@HarryMaguire93) August 5, 2019
Manchester United broke the transfer record for a defender by signing Harry Maguire from Leicester City on 5 August 2019. The English defender's signature commanded a staggering £80m price tag after an initial bid of £75m was turned down by Brendan Rodger's side.
Maguire's heroics for the Three Lions in the 2018 FIFA World Cup revamped his status as one of the best centre-halfs on this planet. At 26 years old, not only is he in the prime of his career but is also predicted to greatly improve the United backline.
Maguire's story as a professional is truly inspiring for young players of the current generation. The man comes from humble beginnings of playing for Sheffield United in the English League One. He climbed the ranks through the Championship and then to the Premier League.
2. Antony
New manager Erik Ten Hag has made the Brazilian the second-most expensive signing of Man United's history. He made an impact on his debut by scoring in United's 3-1 win over Arsenal back in September 2022. But since then he has struggled to find the back of the net even though United have not been particularly reliant on the winger.
Antony definitely needs some time to adjust to the Premier League even though his impact has been minimal after his bright start.
1. Paul Pogba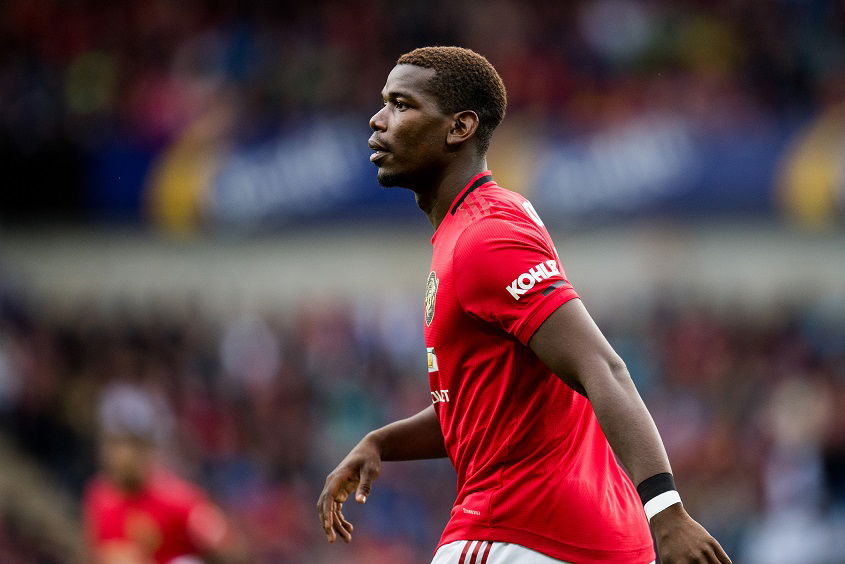 Paul Pogba remains the costliest Manchester United player as the Red Devils paid Juventus a whopping £89m for the French midfielder back in the summer of 2016.
The Frenchman has been an influential figure since his arrival and has guided the club to their maiden Europa League triumph in the following year. Under Jose Mourinho, Pogba revived his United career brilliantly as he guided them to two trophies in his second spell.
United lifted the Europa League by defeating Ajax and also got the better of Southampton in the EFL Cup final. In the following season, Pogba failed to replicate his magic as United finished 19 points behind Manchester City who ran away with the Premier League title.
This also started the downfall of Pogba and Mourinho's professional relationship. After the Portuguese was sacked and Ole Gunnar Solskjaer appointed in his place, Pogba again hit his best form for United in the 2018/19 season. However, with the Red Devils failing to qualify for Champions League, the midfielder has expressed through his agent a desire to leave Old Trafford.

See Also: