Most Expensive Manchester United Signings
Who is the 10 Most Expensive Manchester United Signings ever? So who are the most expensive signings in Manchester United history? And who are the most expensive Manchester United transfers? Here we have made a list for the Most Expensive Manchester United Signings!
So Check out the Most Expensive Manchester United Signings!
Transfer fees have gone a bit crazy in the past few years. Eden Hazard going to Real Madrid for £100m and Neymar to PSG for £200m, both come to mind. So, with the recently inflated transfer market values – which players have been signed by Manchester United for massive fees?
Here, we take a look at who are the 10 Most Expensive Manchester United Signings ever. Let's take a look at the list of 10 Most Expensive Manchester United Signings ever –
List Of 10 Most Expensive Manchester United Signings
| | | | | |
| --- | --- | --- | --- | --- |
| # | Name | From | Fee | Year |
| 1 | Paul Pogba | Juventus | £89.3 million | Aug-16 |
| 2 | Harry Maguire | Leicester City | £80 million | Aug-19 |
| 3 | Romelu Lukaku | Everton | £75 million | Jul-17 |
| 4 | Bruno Fernandes | Sporting CP | £65 million | Jan-20 |
| 5 | Ángel Di María | Real Madrid | £59.7 million | Aug-14 |
| 6 | Aaron Wan-Bissaka | Crystal Palace | £50 million | Jun-19 |
| 7 | Fred | Shakhtar Donetsk | £47 million | Jun-18 |
| 8 | Nemanja Matić | Chelsea | £40 million | Jul-17 |
| 9 | Juan Mata | Chelsea | £37.1 million | Jan-14 |
| 10 | Anthony Martial | AS Monaco | £36 million | Sep-15 |
10 Most Expensive Manchester United Signings Ever
6. Aaron Wan-Bissaka – 10 Most Expensive Manchester United Signings Ever
View this post on Instagram
Aaron Wan-Bissaka got his break into the Crystal Palace senior squad at a very young age of 19 and quickly became one of the most sought-after defenders in the Premier League. Manchester United won the race to his signature over Arsenal and Chelsea for £50m.
Ever since his debut in February 2018, the right-back had developed into a formidable figure in the Eagles backline. He stays vigilant at the back while at the same time, boasting a lot of promise going forward. He is fast, strong and times his tackles to perfection – a skill not many youngsters pick up on this quick. Wan Bissaka's greatest trait might be his maturity and discipline at his age.
The England U21 international is calm under pressure and has demonstrated the ability to make the right decision in key moments. He is still very young and has the years in front of him to become even better at Manchester United.
5. Angel Di Maria – 10 Most Expensive Manchester United Signings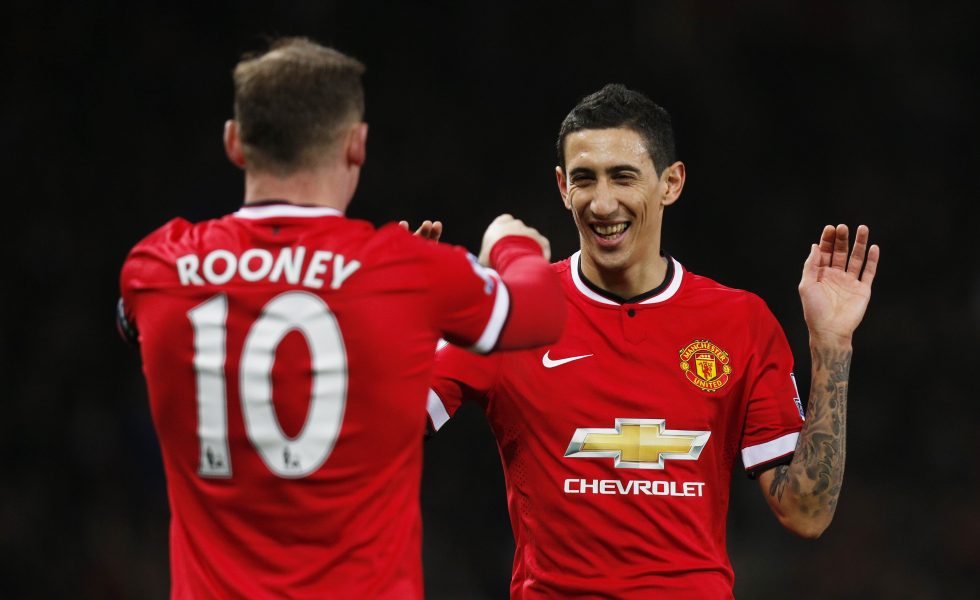 One of Manchester United's worst signings ever, Angel Di Maria arrived from Real Madrid in 2014 for nearly £60m. He was a huge Old Trafford disappointment, although the reasons behind his shortcomings maybe tied to then-manager, Louis van Gaal.
The Argentine had his house broken into when in England and had to deal with an injury on the top of it. He never fully settled into life at Manchester and after one season, was shipped out to Paris Saint-Germain at a £15m loss.
4. Bruno Fernandes – 10 Most Expensive Manchester United Signings
The new boy from Portugal was a star at Sporting CP. After his debut match for Wolves, we can see he can do the same as well for United.
They are really lucky to have a player who can finally replace Paul Pogba. Fernandes is a smart ball player and will bring in a whole new dimension of quality to a lacklustre United midfield.
3. Romelu Lukaku – Most Expensive Signings By Manchester United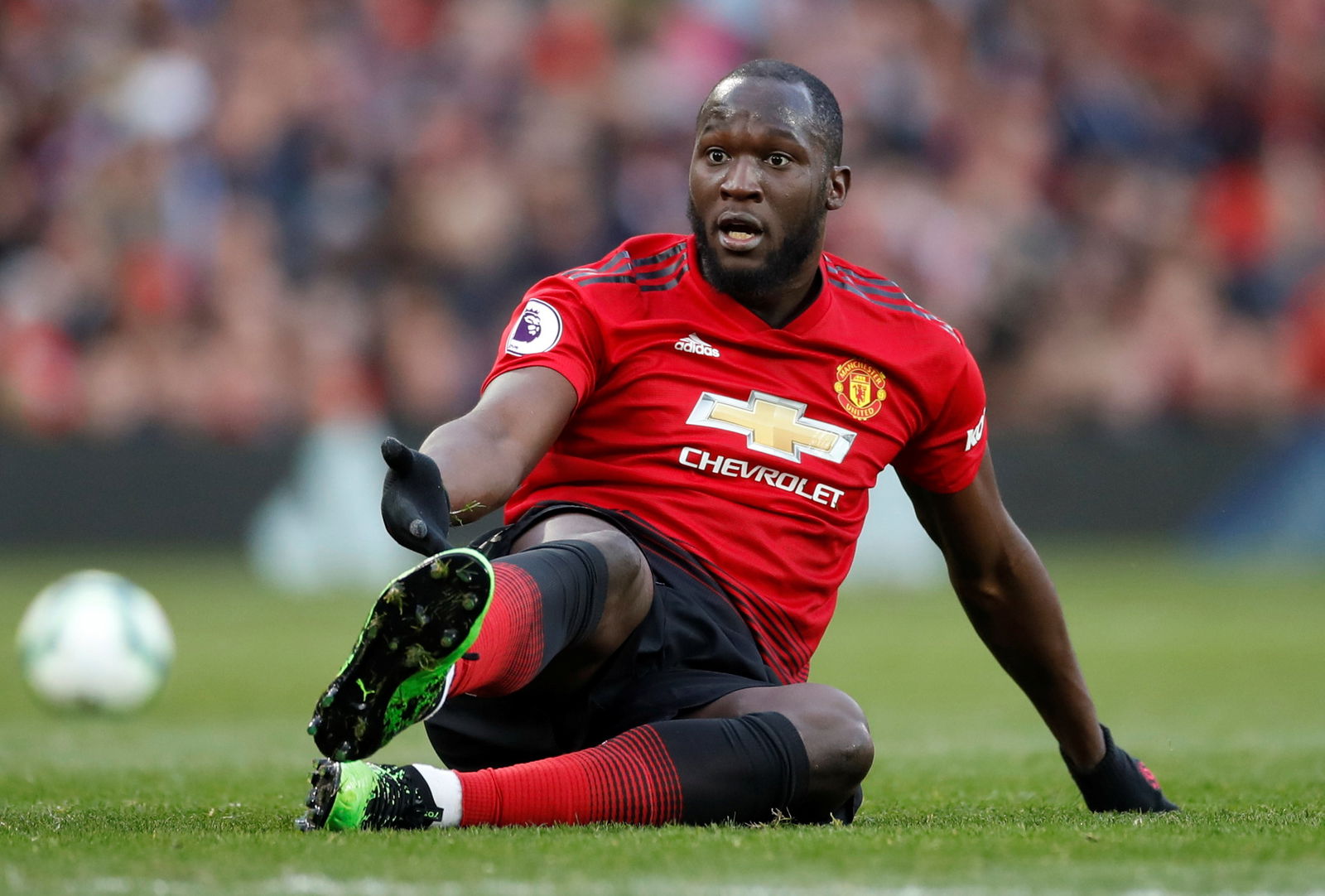 Romelu Lukaku can be claimed as the most expensive player in United's history since £75m is only quoted to be his base transfer fee. When the Belgian switch from Everton in 2017, there were several clauses included into his deal which could have seen the fee rise to £90m.
Lukaku initially found success at Old Trafford but his inclusion in the starting gradually declined under Ole Gunnar Solskjaer last season. There has been plenty of speculation in the media over the striker being offloaded to the Serie A this summer 2019.
The player himself wants to secure a move to Inter Milan but was being heavily courted by Juventus as well, as a part of an exchange deal for Paulo Dybala. Lukaku has managed a decent return of 42 goals and 13 assists in 96 appearances so far for the Red Devils.
2. Harry Maguire
Thanks to everyone who has supported me and played a part in my career.

I'm proud and honoured to join @ManUtd. What an incredible football journey it's been so far ⚽ pic.twitter.com/yVaTnBBHv6

— Harry Maguire (@HarryMaguire93) August 5, 2019
Manchester United broke the transfer record for a defender by signing Harry Maguire from Leicester City on 5 August 2019. The English defender's signature commanded a staggering £80m price tag after an initial bid of £75m was turned down by Brendan Rodger's side.
Maguire's heroics for the Three Lions in the 2018 FIFA World Cup revamped his status as one of the best centre-halfs on this planet. At 26 years old, not only is he in the prime of his career but is also predicted to greatly improve the United backline.
Maguire's story as a professional is truly inspiring for young players of the current generation. The man comes from humble beginnings of playing for Sheffield United in the English League One. He climbed the ranks through the Championship and then to the Premier League.
1. Paul Pogba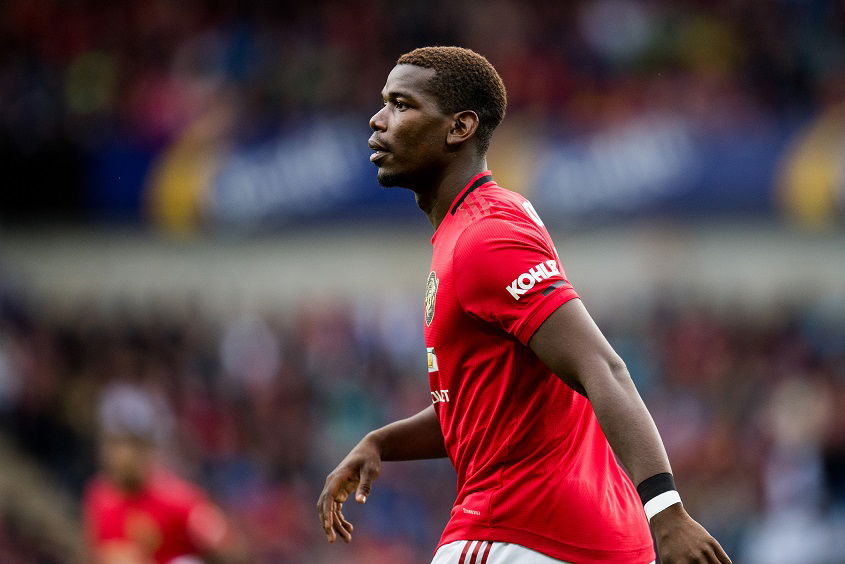 Paul Pogba remains the costliest Manchester United player as the Red Devils paid Juventus a whopping £89m for the French midfielder back in the summer of 2016.
The Frenchman has been an influential figure since his arrival and has guided the club to their maiden Europa League triumph in the following year. Under Jose Mourinho, Pogba revived his United career brilliantly as he guided them to two trophies in his second spell.
United lifted the Europa League by defeating Ajax and also got the better of Southampton in the EFL Cup final. In the following season, Pogba failed to replicate his magic as United finished 19 points behind Manchester City who ran away with the Premier League title.
This also started the downfall of Pogba and Mourinho's professional relationship. After the Portuguese was sacked and Ole Gunnar Solskjaer appointed in his place, Pogba again hit his best form for United in the 2018/19 season. However, with the Red Devils failing to qualify for Champions League, the midfielder has expressed through his agent a desire to leave Old Trafford.
See Also: