Top 10 Players Manchester United Should Not Have Sold
Football players Manchester United should not have sold? List with players Manchester United sold too early? List of footballers Manchester United should never have sold? Here, we will take a look at top 10 players Manchester United sold too early and the top 10 Players Manchester United should not have sold. Which former Manchester United players came good later on at another club? Watch & Bet Football Here =>

10 Players Manchester United Should Never Have Sold
Who are the top 10 Manchester United rejects who came good? Which players Manchester United should not have sold and who came good later on in their career? Here we look at the top 10 players Manchester United should not have sold.
10. Henrikh Mkhitaryan – Players Manchester United Should Not Have Sold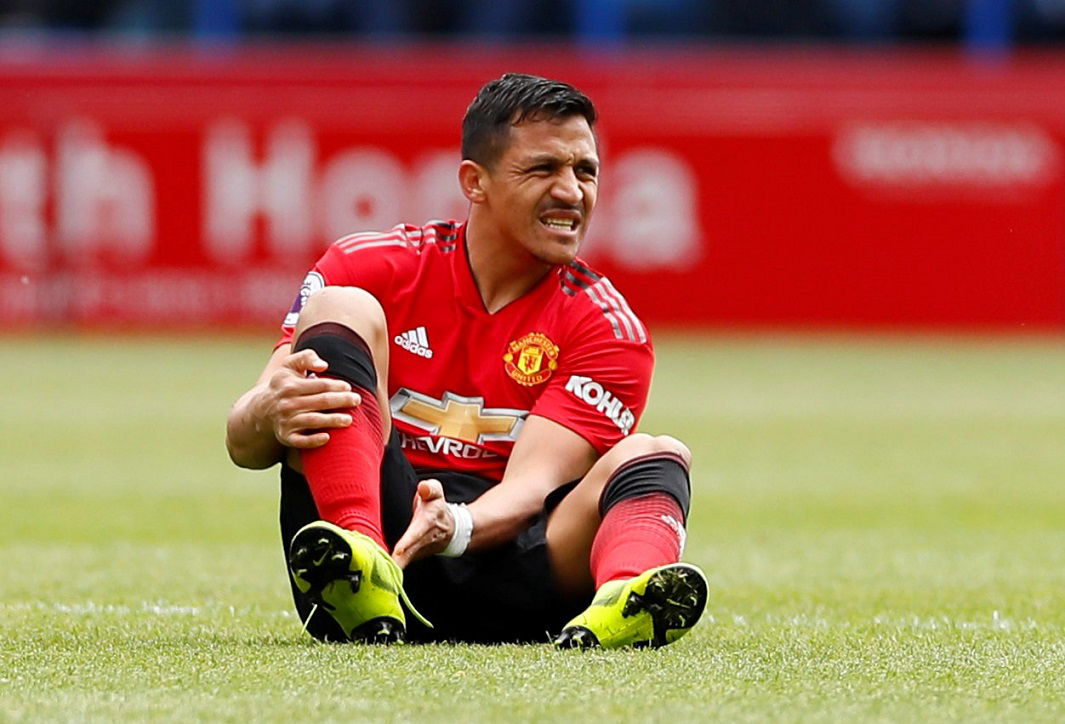 Now, humour me for a moment, please. Henrikh Mkhitaryan did not exactly turn into a world-beater when he left Manchester United in 2018 nor did he leave a giant hole at Old Trafford, incapable of being replaced.
The fact that United had to endure the past 18 months of Alexis Sanchez, after receiving him on an exchange deal for the Armenian, is reason enough as to why Mkhitaryan should never have been sold.
The Red Devils greatly paralysed their wage structure by handing Sanchez the Premier League's biggest contract and now, he will probably go down as one of the worst signings ever made by the club.
9. Wilfried Zaha – Players Manchester United Should Not Have Sold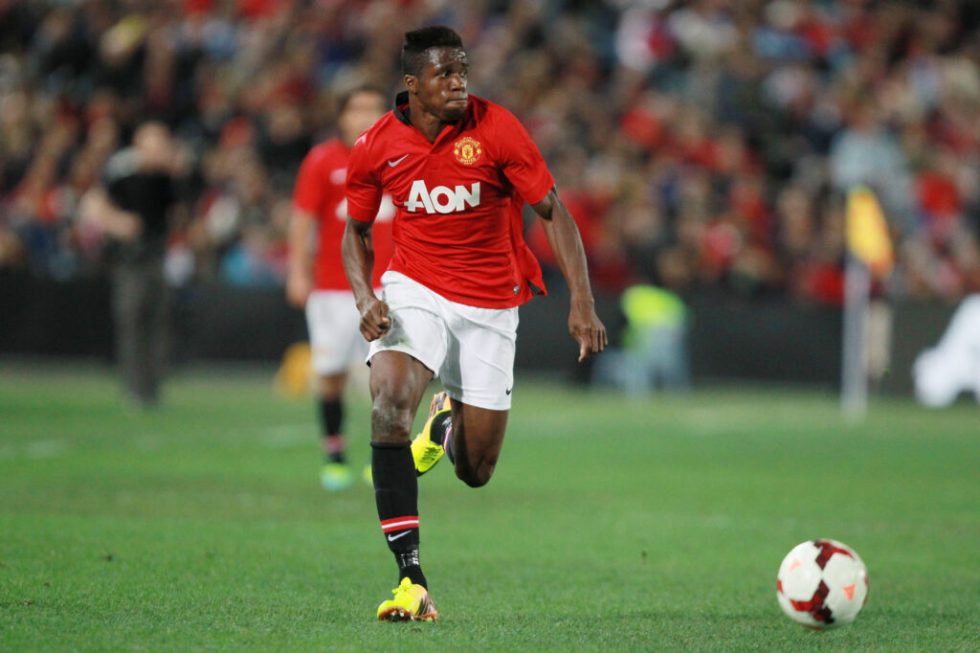 Wilfried Zaha was signed into Manchester United in 2013 from Crystal Palace. He signed a contract lasting 5 and a half years with the Red Devils, and till the season, he would be loaned to Crystal Palace. His first debut for Manchester United happened in August 2013 and played for 61 minutes. His second appearance came not before October 2013, and his first Premier League appearance was in December, where he was used as a substitute player and Manchester United lost 1-0 to Newcastle in a home game.
Manager David Moyes didn't seem to favour Zaha much at that time and Zaha stated that he wasn't given much chances to play. Shortly after Moyes got sacked, Zaha decided to make a move back to Crystal Palace, after finishing his loan at Cardiff City. The fact that now Zaha is highly sought after and has achieved heights at Crystal Palace now, shows what a mistake Manchester United might have made back then.
8. Diego Forlan
2010 World Cup sensation, Diego Forlan signed for Manchester United from Argentinian club, Independiente in 2002. Alex Ferguson brought him in for £6.9m to bolster the attacking ranks next to Ruud van Nistelrooy but had to sell him at a huge loss.
Forlan's £2m transfer to Villareal proved to be a huge bargain as the former Uruguay international scored 25 goals in his debut season. He went on to become one of the most feared strikers in Europe with Villarreal, Atlético Madrid and Inter Milan.
7. David Beckham – Players Manchester United Should Not Have Sold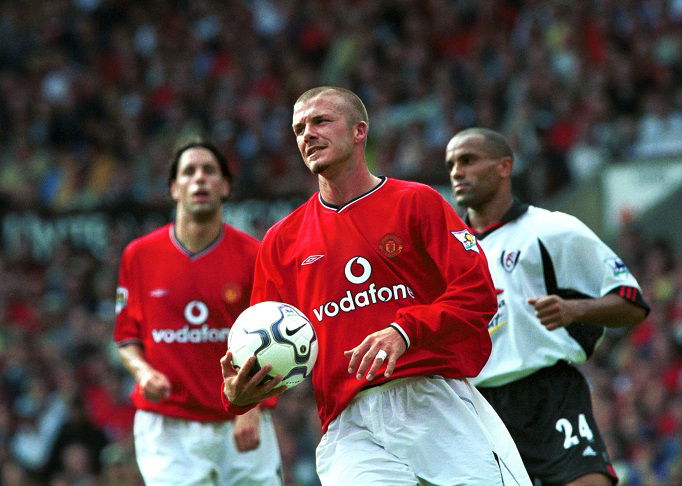 By now, we are all aware of the controversy that took place at Manchester United between David Beckham and then-manager, Sir Alex Ferguson. An instrumental part of the class of '92, Beckham was Old Trafford's golden boy and also the very face of the football club back in his United days. Watch & Bet Football Here =>
The midfielder was making headway as a professional but in the early 2000s, his relationship with Ferguson started to deteriorate. After an FA Cup loss against Arsenal, Ferguson in a fit of rage threw a boot at Beckham which ended up hurting the midfielder. He struggled to win a place in the United first-team and was subsequently sold off to Real Madrid for around €37m.
Beckham was dearly loved by the Red Devils fans and he was a part of the core group of players during one of United's dominant runs in English football. The midfielder still featured for England upon leaving Manchester and spent 4 successful seasons at the Bernabeu. The United supporters now look back with regret and wish they could have held on to their golden boy for longer.
5. Gerard Pique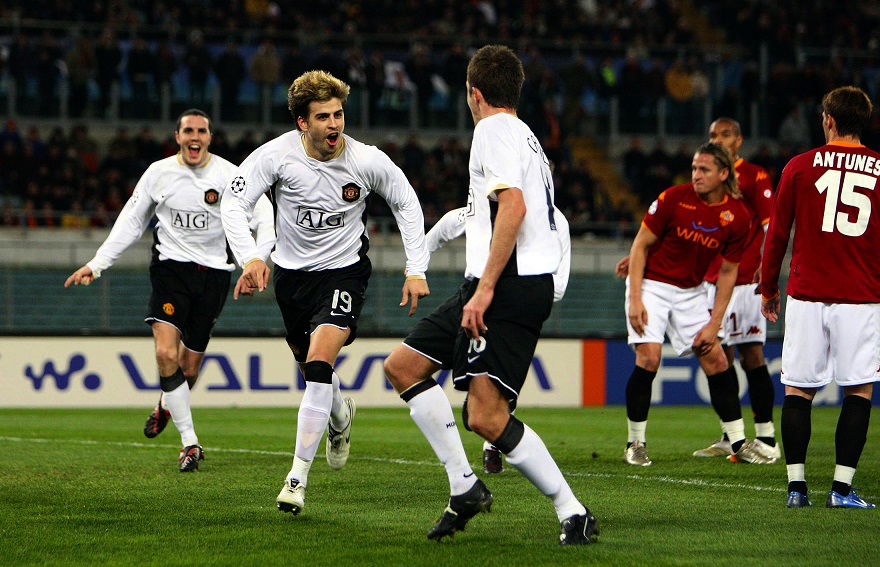 Sir Alex Ferguson saw something in Gerard Pique when he was still a teenager and managed to steal him away from Barcelona in 2004. Only 23 appearances and four seasons later, the defender was sold back to Barcelona for a £3.5m transfer fee and now, he is one of the most decorated players ever.
Pique could never adjust to the pace of the English game under the Scotsman's eyes but he returned to become an immediate starter at the Camp Nou. He has amassed 100 caps for Spain and has won almost everything at both club and country.
One might think that if Pique was handed more time to prove himself at Manchester, he probably could have reached the same heights as he has with the Blaugrana.
4. Jaap Stam
Jaap Stam is one of the most aggressive and resolute defenders to have ever played in the Premier League. He is still remembered by United fans for his bone-crunching tackles and intimidating spirit on the pitch.
He spent three seasons with the Red Devils, during which he won three Premier League titles, one FA Cup, the Intercontinental Cup and the UEFA Champions League trophy. He also scored his only goal for the club in a 6–2 away win against Leicester City.
He was signed from PSV Eindhoven for £10.6m which, at the time, made him the most expensive Dutch player in history. Later, in his autobiography, Stam made allegations against Alex Ferguson that Scotsman had made an approach to sign him from PSV without the club's consent.
Ferguson admitted to the press that it was a rush decision to sell the defender and that he regretted it. He was quoted to have said, "At the time he had just come back from an Achilles injury and we thought he had just lost a little bit. We got the offer from Lazio, £16.5m for a centre back who was 29. It was an offer I couldn't refuse. But in playing terms it was a mistake. He is still playing for Ajax at a really good level."
3. Ruud van Nistelrooy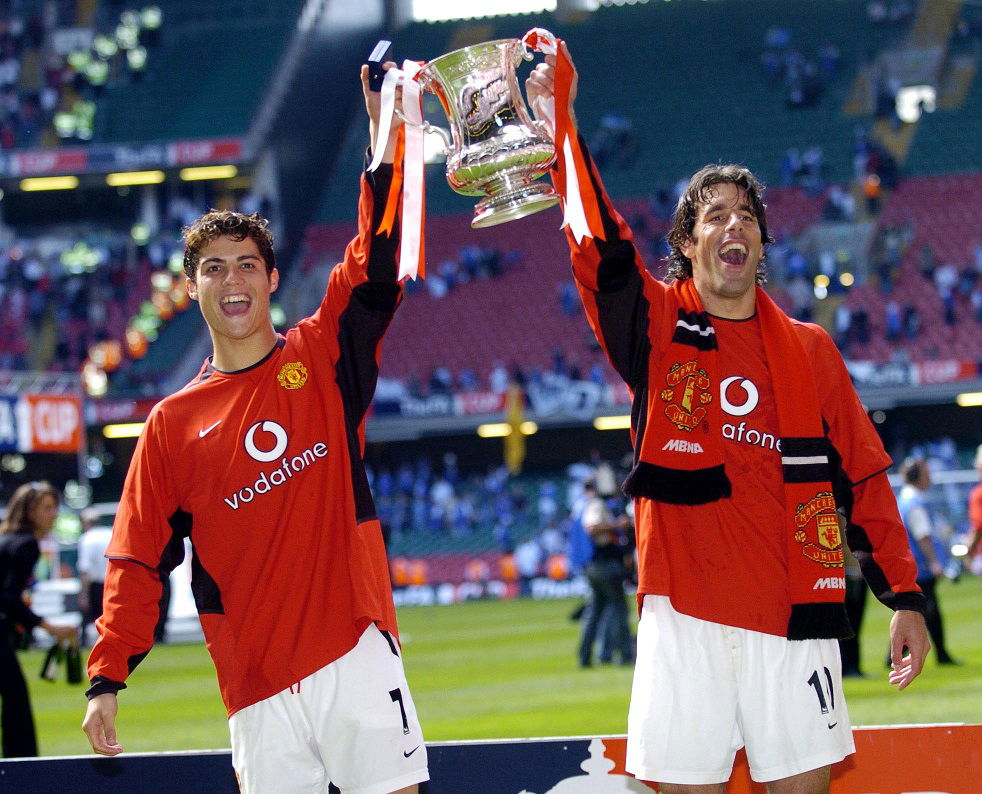 Ruud van Nistelrooy left behind a legacy at Manchester United of being one of the best strikers of his generation. He netted the ball 150 times in 219 appearances for the Red Devils, playing out 5 seasons with them. Watch & Bet Football Here =>
Just like Beckham, he had a fall out with Ferguson which resulted in him being shipped off to Real Madrid £11m. In 2006, the Dutchman was 30 but still in his prime.
He enjoyed a rewarding stint with Los Blancos and scored 31 goals in his debut season, helping the team to their first league title since 2003. He repeated the title clinch the next season with a 20-goal contribution.
2. Paul Pogba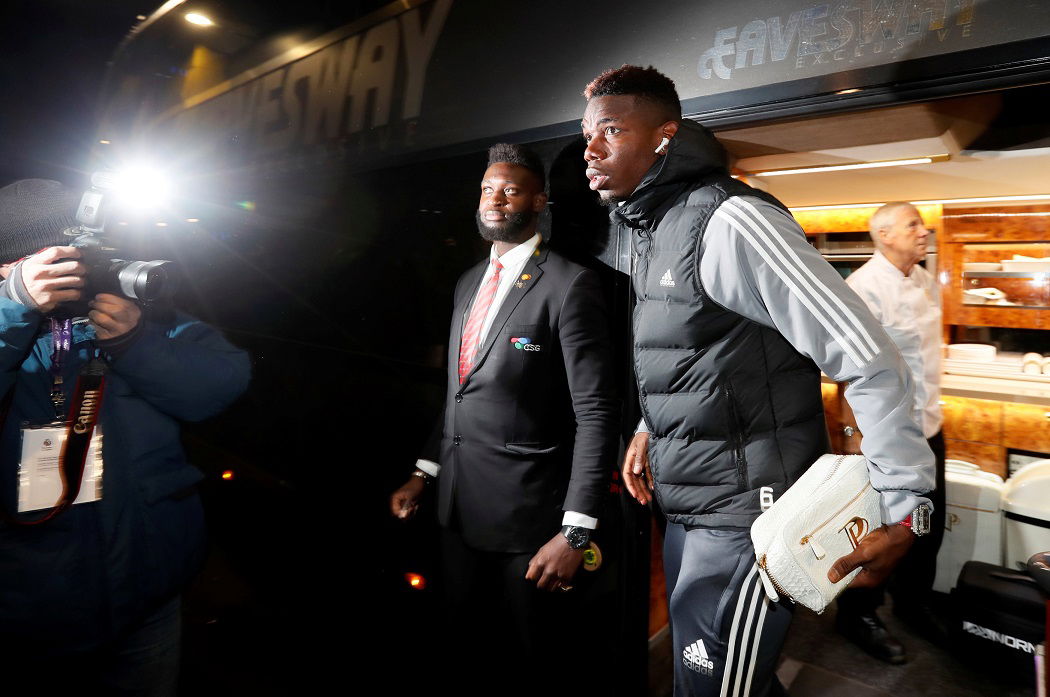 Technically, Paul Pogba was not exactly sold by Manchester United but they probably could have done more to have held onto him. He was picked out of a Ligue 2 club, Le Havre in 2009 and was allowed to make his debut against Leeds United in September 2012.
Sir Alex Ferguson wanted him to wait for his shot in the first-team but Pogba instead, chose to finish out his Red Devils contract and signed with Juventus. At the time, Fergie was furious, as he was quoted –
"It is disappointing. I don't think he showed us any respect at all, to be honest. I'm quite happy that if they [footballers] carry on that way, they're probably better doing it away from us."
Pogba went on to prove all his doubters wrong at Turin, almost immediately breaking out as a star. He won several honours with Juve before making his return to Manchester after 4 seasons away. If United managed to keep him happy, they probably would not have had to shell out £89m to bring back one of their former players.
1. Cristiano Ronaldo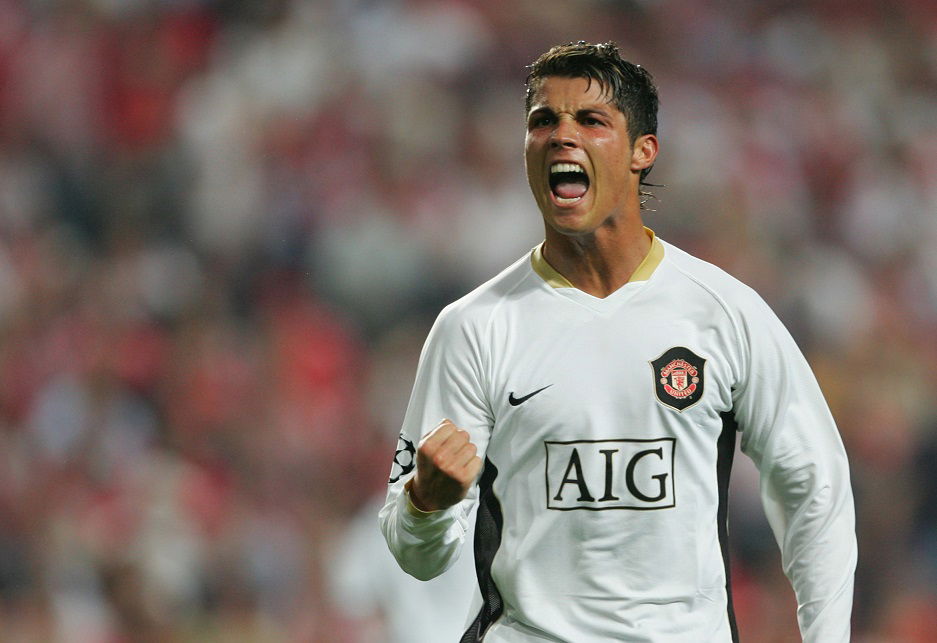 Yes! I know, Ronaldo has come back to Manchester United on very good terms and the move was probably imminent given the forces that were at play during his transfer. But almost all United fans would like to imagine, what if the forward had never left Old Trafford?
Now, a five-time Ballon d'Or winner and one of the best players in the history of the sport, Ronaldo found his start in football and success at United. The Portuguese international won a Champions League and 3 Premier League titles under Ferguson, you know, before his world-record transfer to the Galacticos.
Could he have achieved all of that with the Red Devils?

See Also: