Top Five players Manchester United should sign in 2023
Top five players Manchester United should sign in 2023? Who are the Top five Manchester United summer targets? Who are the Manchester United summer transfer targets? Manchester United will need to sign a number of players this summer in order to compete with Manchester City and Liverpool next season. So who should be the Manchester United summer transfer targets 2023? Here we look at the Top Five Players Manchester United should sign in 2023. Watch & Bet Football live =>
Manchester United had a disappointing season last time out as they finished sixth. However, in the new season, they have signed new players and would expect to do better in the league.
New manager Erik ten Hag will try to put together an exciting project next season and for that new players need to be brought in.
Note: I have selected players that are realistically attainable. Of course, I would put players like Declan Rice if I wanted to, but I've selected players that Manchester United could actually sign (and have been linked to in the past). I've also considered positions that need strengthening the most such as wing-backs. So here are the Players Manchester United should sign this summer 2023.

Top five players Manchester United should sign in 2023
5. Youri Tielemans – Players Manchester United should sign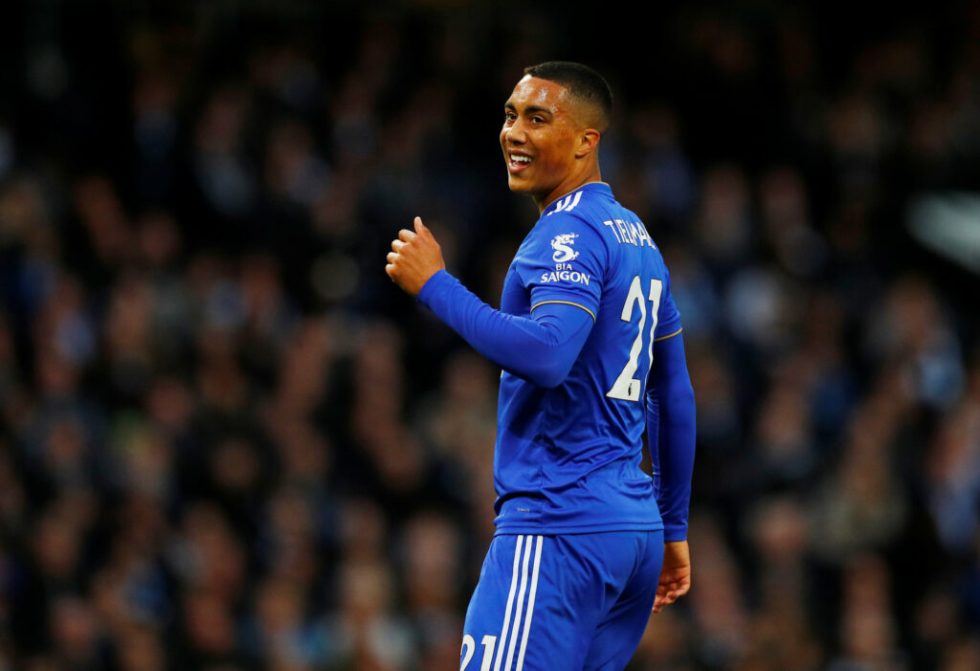 Leicester has struggled to sign Tielemans to a long-term contract since the brilliant Belgian player might decide to advance his career elsewhere.
He was a player who was frequently connected with a transfer to Old Trafford during the close of the previous campaign, but United's interest in him didn't surface until it appeared that Frenkie de Jong, a long-term desire, might not be available to sign.
Since joining Leicester in 2019, Tielemans, a box-to-box midfielder with a keen eye for a ball, has excelled.
4. Emiliano Martinez – Players Manchester United should sign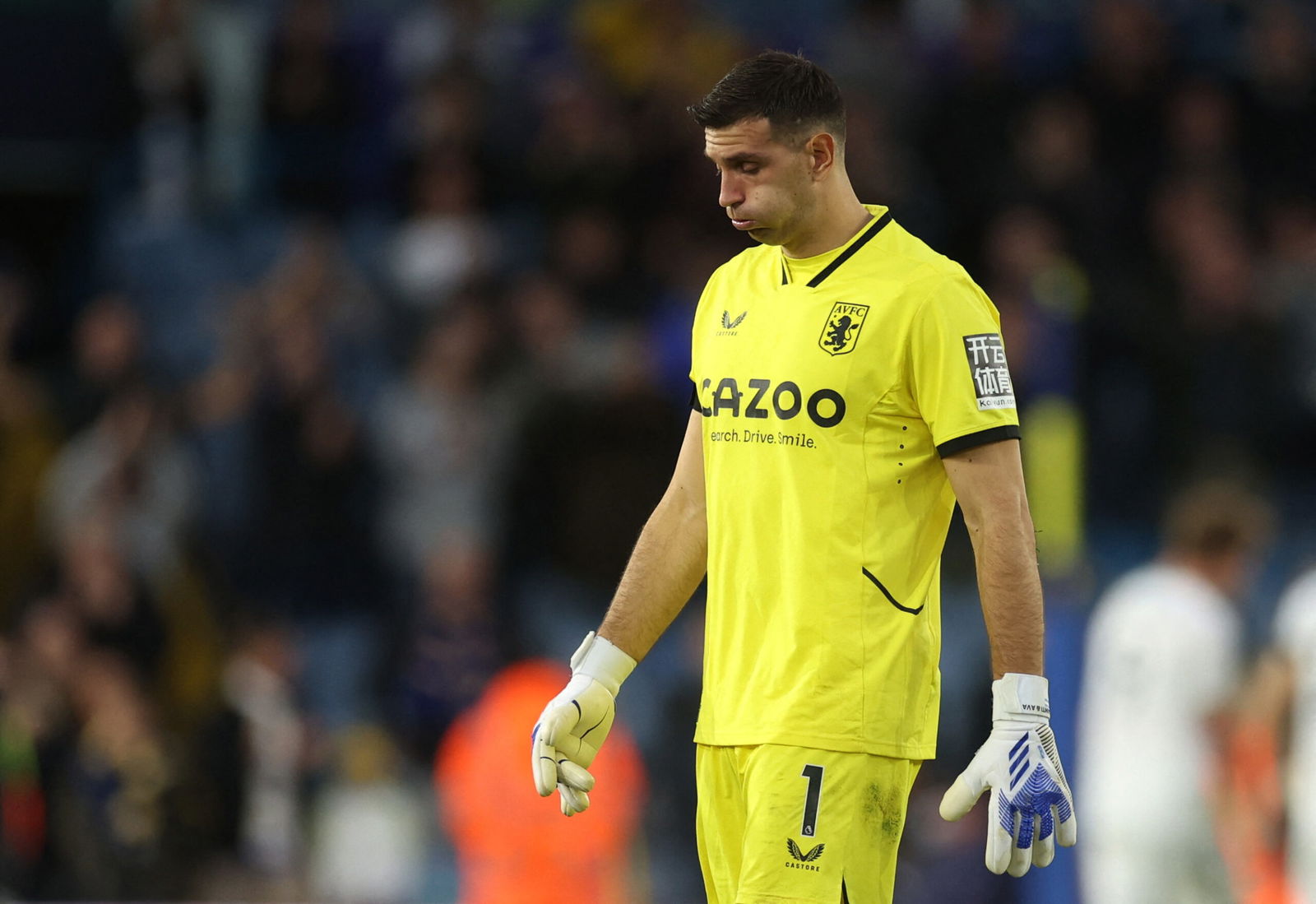 Emiliano Martinez should be the priority for Man United. Meanwhile, Aston Villa are expected to turn down any offer for him this winter. But, the club should move for the Argentine goalkeeper. He is among the best and getting attention from other clubs too.
We need a proper replacement for David de Gea. The Spaniard will see his contract expire next summer and recent rumors suggest that United wants Martinez to take his place.
Steven Gerrard is no more the Villa manager so Villa can say yes to Man United's offer. The Villans tied him down to a new deal this January and now value him at £45m. He has played superbly in the World Cup winning Campaign and was also named as the Goalkeeper of the Tournament.
3. Marco Asensio – Players Manchester United should sign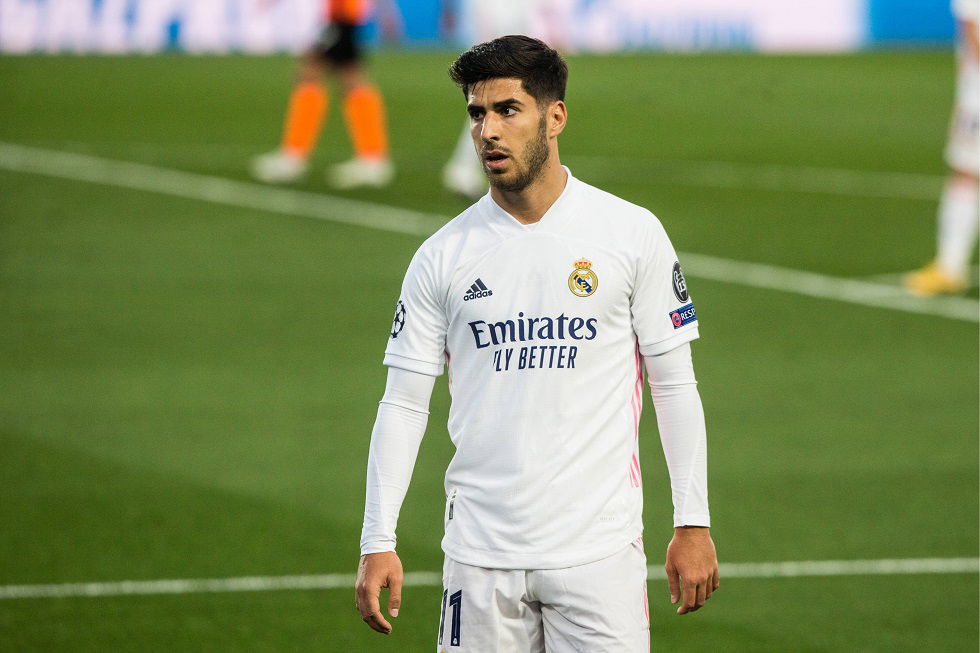 Asensio, a Real Madrid forward who was also mentioned in connection with United this summer, is destined to finish out his career in Spain. He contributed significantly to their victories in the La Liga and Champions League last season, scoring 12 goals and collecting two assists in all competitions.
But now that his future at the Bernabeu appears to be in jeopardy, Jorge Mendes, who has previously worked with the team on multiple occasions, is said to have suggested him to United. And Asensio has acknowledged that he must make a significant choice before the summer of 2019; may Madrid try to move him in January?
2. Declan Rice – Players Manchester United should sign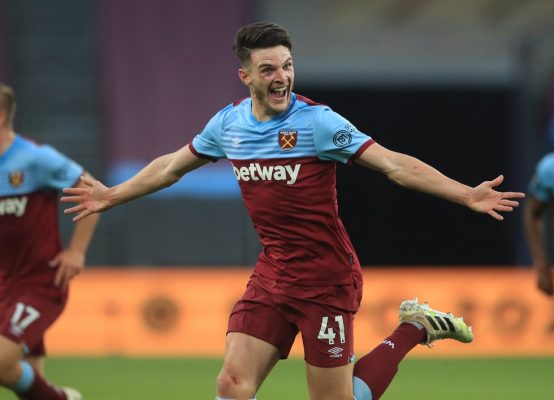 Declan Rice is high on United's shortlist for the summer. Primarily a center-half, Rice has progressed to a midfield role at West Ham United. He has performed brilliantly to earn 7 caps for England and possibly even upstaging Eric Dier to a permanent spot under Gareth Southgate. Rice's best traits are his physical strengths paired with his technical abilities. He moves quickly for a player of his stature and he can distribute the ball very well to every corner of the pitch.
Still only 22, Rice has a glorious future ahead of him in the Premier League and is waiting to be swept up by a top side. United could be that club with a reported fee of around £70m. The youngster could feature in midfield or even partner up with Maguire in the back. If Ole Gunnar Solskjaer plans on playing Paul Pogba and Bruno Fernandes together, Rice could sit in the midfield pivot behind the two. Watch & Bet Football live =>
Chelsea are invested in signing him as well. Mason Mount and Rice grew up as close friends are keen on reuniting at the club level.
1. Gavi – Players Manchester United should sign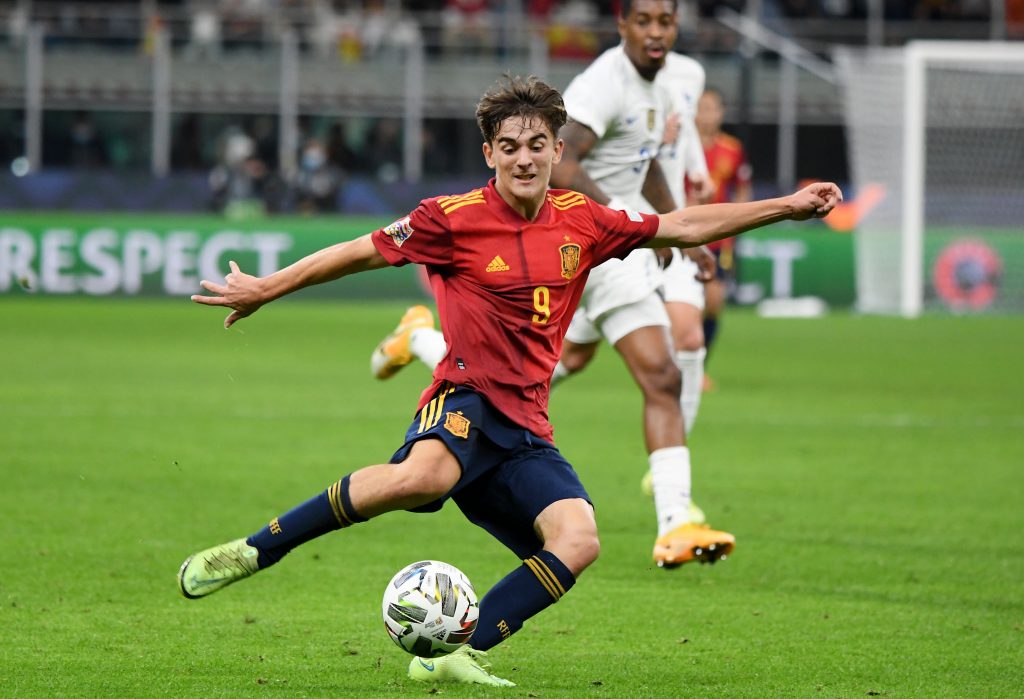 Earlier, Liverpool and Manchester United were interested in signing Gavi. United can push this move again in 2023. The 17-year-old prodigy's contract with Barcelona has a release clause of €50 million. Gavi joined Barcelona in 2015 from rival Spanish club Real Betis. The young talent progressed within Blaugrana's renowned academy, La Masia, to earn a first-team call this season.
The 17-year-old has made seven appearances for the club already. He also started the UEFA Nations League semi-final against Italy this month for Spain. United will have to battle out with Paris Saint-Germain and Liverpool for the winger.
See More: