Top 5 Tallest Manchester United Players In The 2022/23 Squad
Top five tallest Manchester United players in the 2022/23 squad? Who are the five tallest Manchester United players this season? Harry Maguire's height? Marcus Rashford' height? Andre Onana's height? Watch & Bet Football Here =>
Which Manchester United players are the tallest? Here we take a look at the tallest Manchester United players in the current squad.
Manchester United have a lot of tall players in their squad. So which Manchester United players are the tallest?
Tallest Manchester United Players 2023
Height is no longer as appreciated in world football as it was in the olden days. With the game becoming more technical, a level of skill in all aspects will give a player more notoriety than his height.
However, it is still a very important factor for defenders and goalkeepers. A player's length gives him/her a significant advantage in aerial duels. Teams usually prefer tall centre-backs and goalkeepers in order to stop the opposing team from scoring. Traditional strikers who like to play as a sole target man up front is highly dependent on his height.
Of course, there are exceptions in midfield like Manchester United's Scott Mctominay who towers over all at 6 feet 3 inches and then proceeds to dribble past you like Andres Iniesta.
5 Tallest Manchester United Players This Season 2022/23
Here, we look at Manchester United players heights for 2023. Which five Manchester United players are the tallest?
5. Rasmus Højlund – Tallest Manchester United Players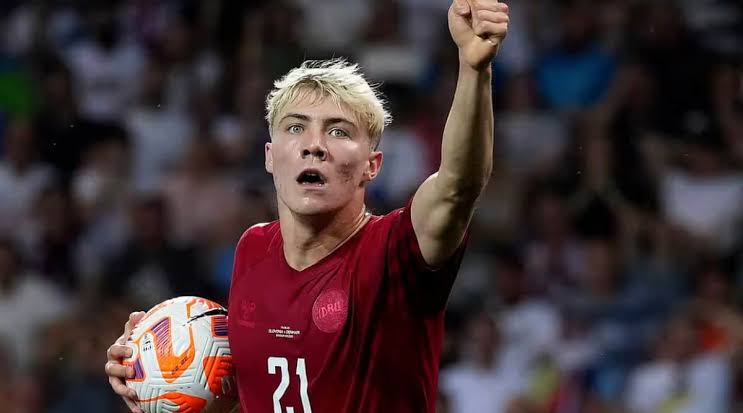 Rasmus Højlund is the 5th most tallest Manchester United player in the current squad, standing at 1.91 metres.
Hojlund started his professional career with Copenhagen, making his debut at the age of 17 in 2020, after youth stints at Boldklubben af 1893 and Brondby. He struggled with the Danish Superliga while still a young player and left in January 2022 without scoring in 19 league games, only two of which were starts.
His career was given a major boost when he joined the Austrian team Sturm Graz. Hojlund scored every other game in the second half of the 2021–22 season, tallying nine goals in 17 starts.
4. Scott McTominay – Tallest Manchester United Players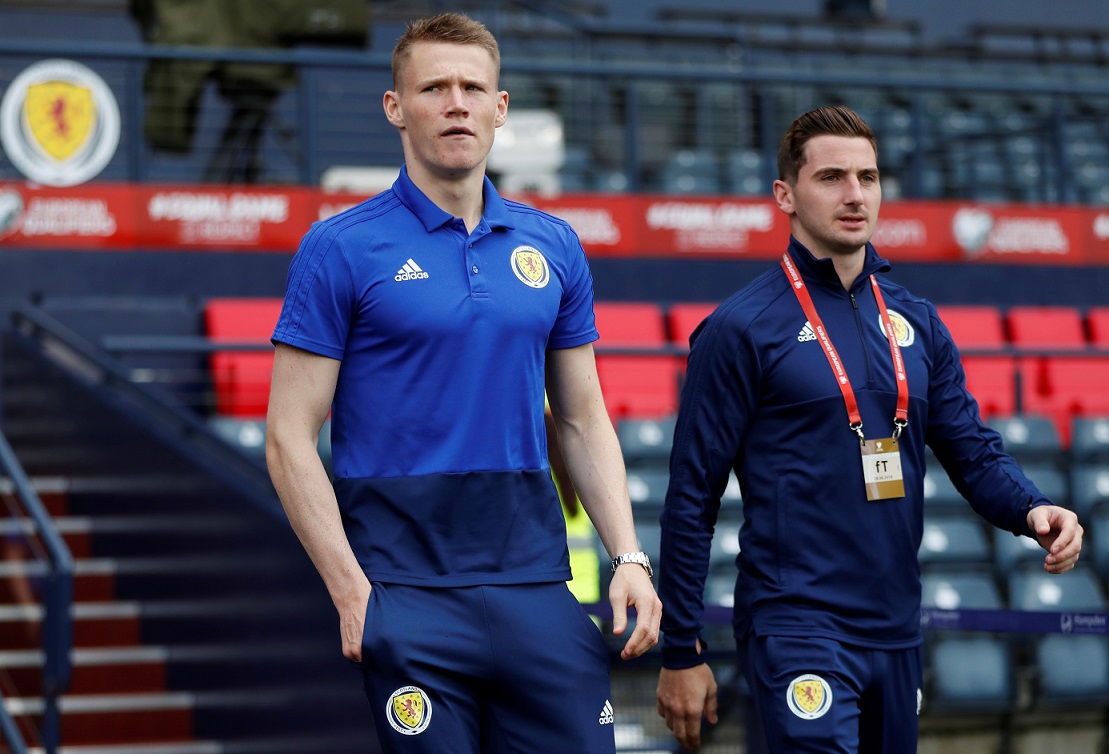 Scott McTominay is another one of those footballers, who at first glance, would not imagine him to be this tall, at least not on the telly. The midfielder is rather large at 6 feet 4 inches.
He grew out of the United youth academy and has comfortably cemented a spot in the senior squad. Jose Mourinho was happy to promote the young Scotsman, who has controversially selected in several starting lineups over Paul Pogba in the previous seasons.
That led to an ugly toss-up between the player and the manager which eventually ended in one of the two leaving United. McTominay was wise to use his chance wisely as he managed to impress Erik ten Hag as well.
3. Raphael Varane – Tallest Manchester United Players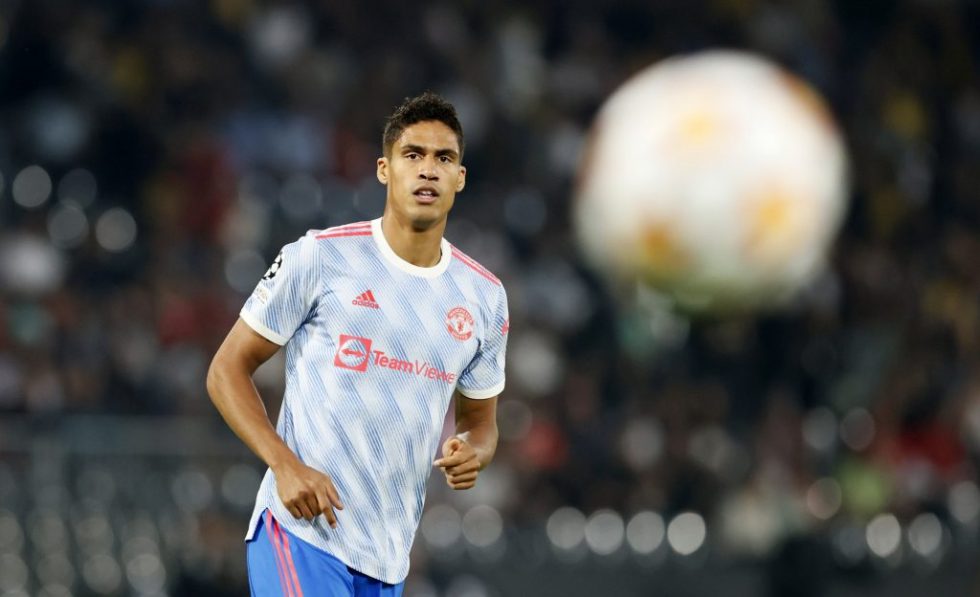 The Frenchman is the third-tallest player in the United ranks at 1.91m. The World Cup winner joined the Red Devils in the summer of 2021 after a trophy-laden career with Real Madrid.
He has won three La Liga titles, four Champions League trophies and also the World Cup with France in 2018. He has built a formidable partnership with summer signing Lisandro Martinez at the heart of defence.
The 93-cap French international is expected to get a contract extension in this summer.
2. Harry Maguire – Tallest Manchester United Players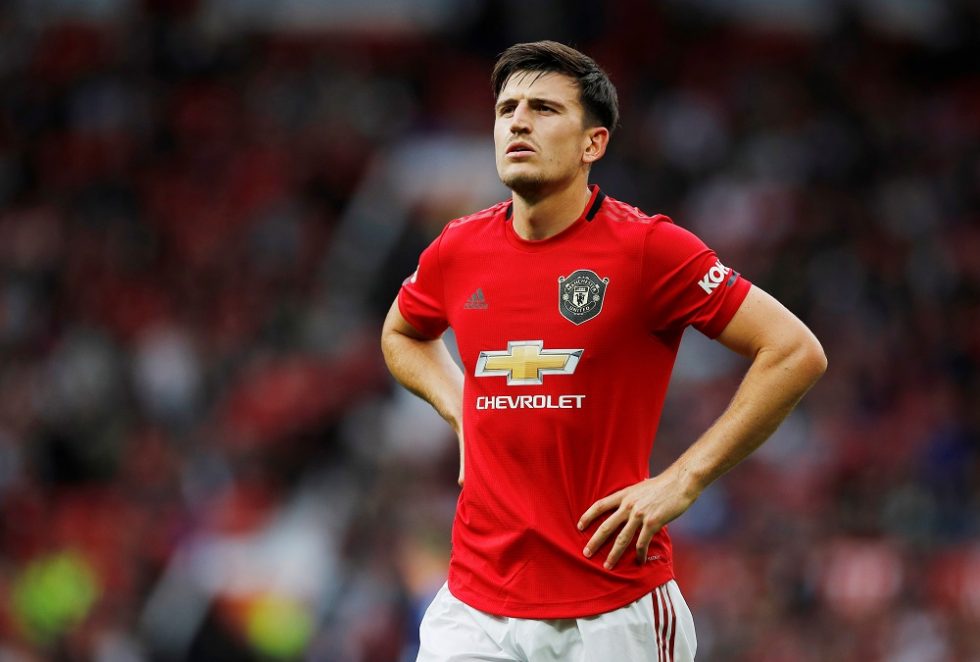 The Man United captain stands tall at 1.94m which is roughly 6 feet 3 inches. He has struggled throughout the season and he was even questioned when he was getting regular games.
The skipper has made only six starts in the Premier League and managed only 22 appearances in all competitions this term.
1. Matej Kovar – Tallest Manchester United Players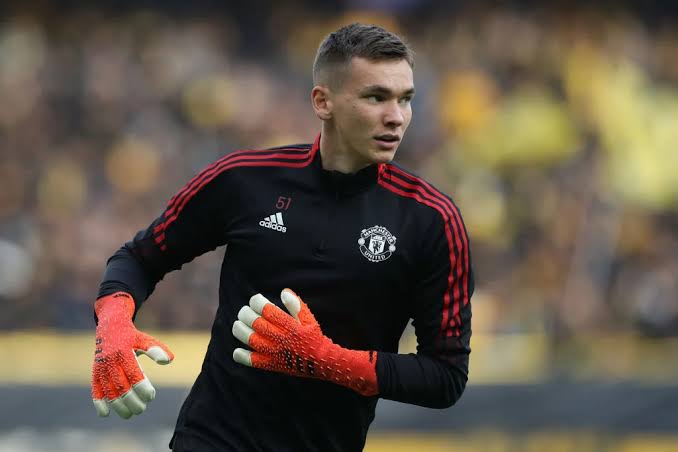 Matej Kovar is the tallest Manchester United player standing at 1.96m.
After a fruitful trial, he first transferred to United from FC Slovacko, and thanks to his EU status, he did not need a work visa. The Under-18-level glove-fighter for the Czech Republic even earned his Under-23s debut at Old Trafford in the draw with Everton.
Between February through the conclusion of that season, Kovar had a string of victories while playing for the young squad, which culminated in United's Under-18 Premier League North championship. The young Czech was promoted to the Under-23s team, where he played 19 times and also served as custodian in the UEFA Youth League.
See Also: