Top 10 Most Valuable Manchester United Players
Top ten most valuable Manchester United players? Most valuable Manchester United players? Who are the top five Manchester United players with the highest market value? Here we take a look at the top 5 Manchester United players who are worth the most. Which Manchester United players are worth the most amount of money in the transfer market?
David De Gea market value? Marcus Rashford market value? Are you interested in learning Paul Pogba's market value too? Here we look at Manchester United's best players and their market worth. How much can Manchester United sell them for?
You can probably guess that players such as Anthony Martial and Jesse Lingard will be worth a lot. But do you know how much they are ACTUALLY worth? Different factors such as age, position, attitude can contribute to a players value, while their contract length is probably one of the more significant factors. Players with a short contract are usually worth much less than players with a 5-year contract.
Most Valuable Manchester United Players
10. Eric Bailly – Most Valuable Manchester United Players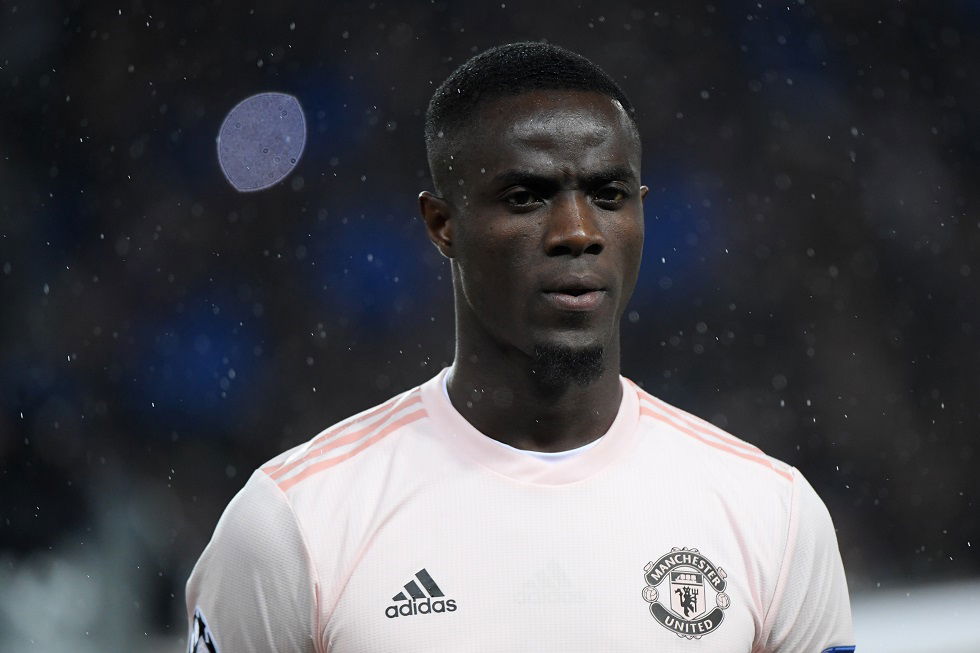 Eric Bertrand Bailly was signed on 8 June 2016 by Manchester United for £30m. The Ivory Coast international had an impressive debut campaign even though the Red Devils were struggling past the Ferguson era.
However, Bailly's promise quickly dropped once he picked up his first injury. His United career got blighted by constant spells on the sidelines and his the times he returned, the 25-year-old never looked like his old self.
He is still very young and has a fair chance of earning back the respect of the Red Devils supporters. He is still valued at around £25-30m.
9. Fred – Most Valuable Manchester United Players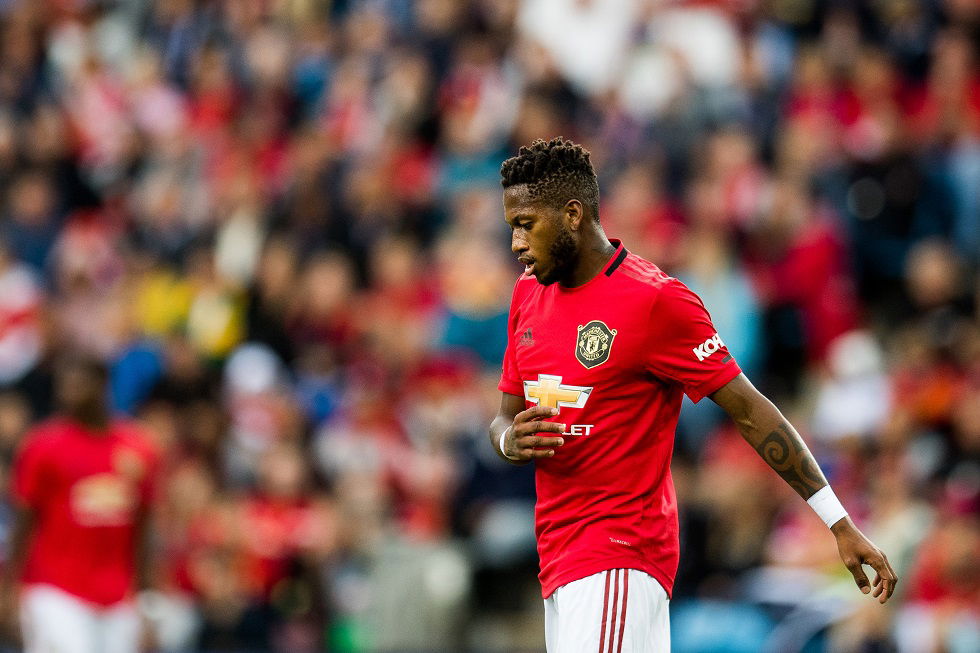 Fred is another player who shocked many by the transfer fees he commanded during his transfer for Shakhtar Donetsk. United shelled out over £52m to get the defensive midfielder by request of Jose Mourinho.
The Brazilian has fallen down in the pecking order but even he could go for around £25-30m in the present market.
8. Luke Shaw
After the gruesome injury he suffered, no one thought that Luke Shaw would make his way back to professional standards. To his credit, the Englishman did and now he is the starting left-back for Manchester United. If he continues to improve, he might just inch his way in the England squad as well.
7. Victor Lindelof
Victor Lindelof did not have the most impressive first two seasons in the Premier League but he has adapted and won a place in Ole Gunnar Solskjaer as a starting centre-back. He was signed for £25m and could easily be sold for £30-40m if any teams express an interest in him.
6. David De Gea – Most Valuable Manchester United Players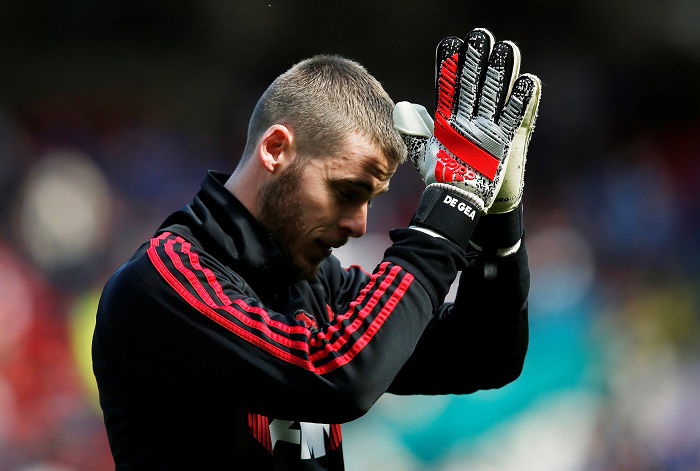 Now, being one of the world's best goalkeepers does instil a significant amount of value to your name. The Spanish custodian who has maned the United goalline since 2011 was recently offered a contract extension, which would make him one of the highest-paid players in the Premier League.
At 28 years old, he is estimated to be worth around £65-75m in this inflated transfer market. Currently, the most valued goalkeeper in world football is Liverpool's Alisson Becker at £66.8m. De Gea could easily break that sum if Real Madrid or PSG come calling anytime soon.
5. Aaron Wan-Bissaka
Aaron Wan-Bissaka cost United £50m which makes him the fifth most valuable Manchester United player in the 2019/20 squad.
4. Anthony Martial
Anthony Martial cost the Red Devils around £50m but he could be sold for double that amount. The Frenchman has deservedly made his way in the starting number nine role and has hit an impressive run of form with Rashford and Lingard next to him.
3. Marcus Rashford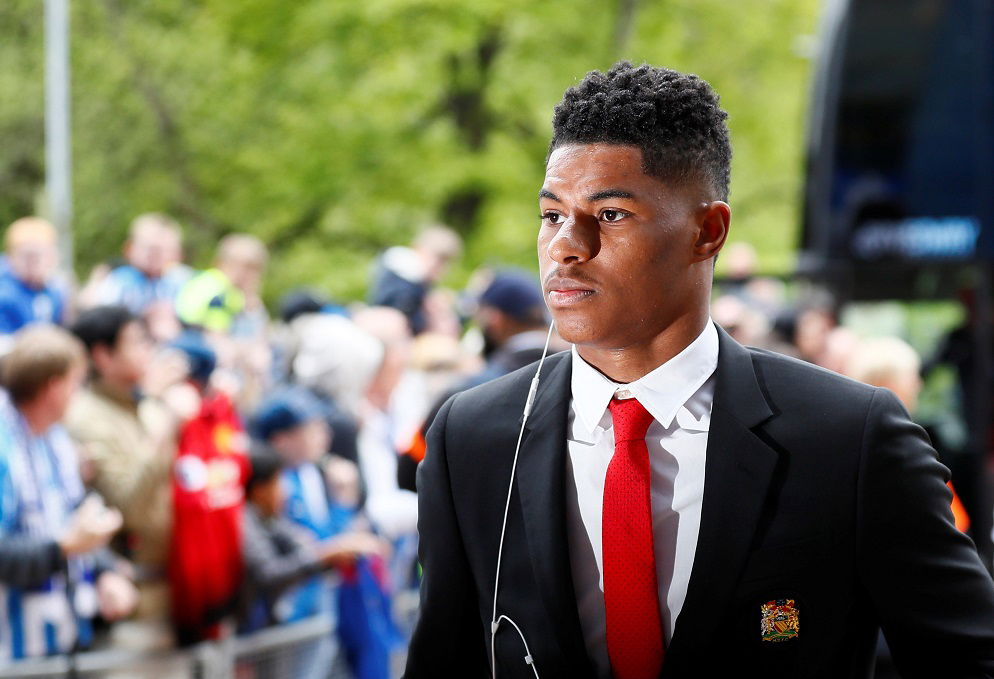 The highly coveted Manchester United youth product was once a transfer target of La Liga giants, Barcelona. Marcus Rashford is still only 21 years of age and already one of their most valuable players.
Compared to the likes of Kylian Mbappe, the England forward has developed into a prime attacking talent for United. He has gone on to represent his country in the 2018 FIFA World Cup and has been pegged to be next big thing at Old Trafford.
I mean check out this outstanding stat –
The Red Devils recently rewarded him with a lucrative contract extension. He is estimated to be worth around £80m, although, a player of his calibre can move for a world-record fee in this present market.
2. Harry Maguire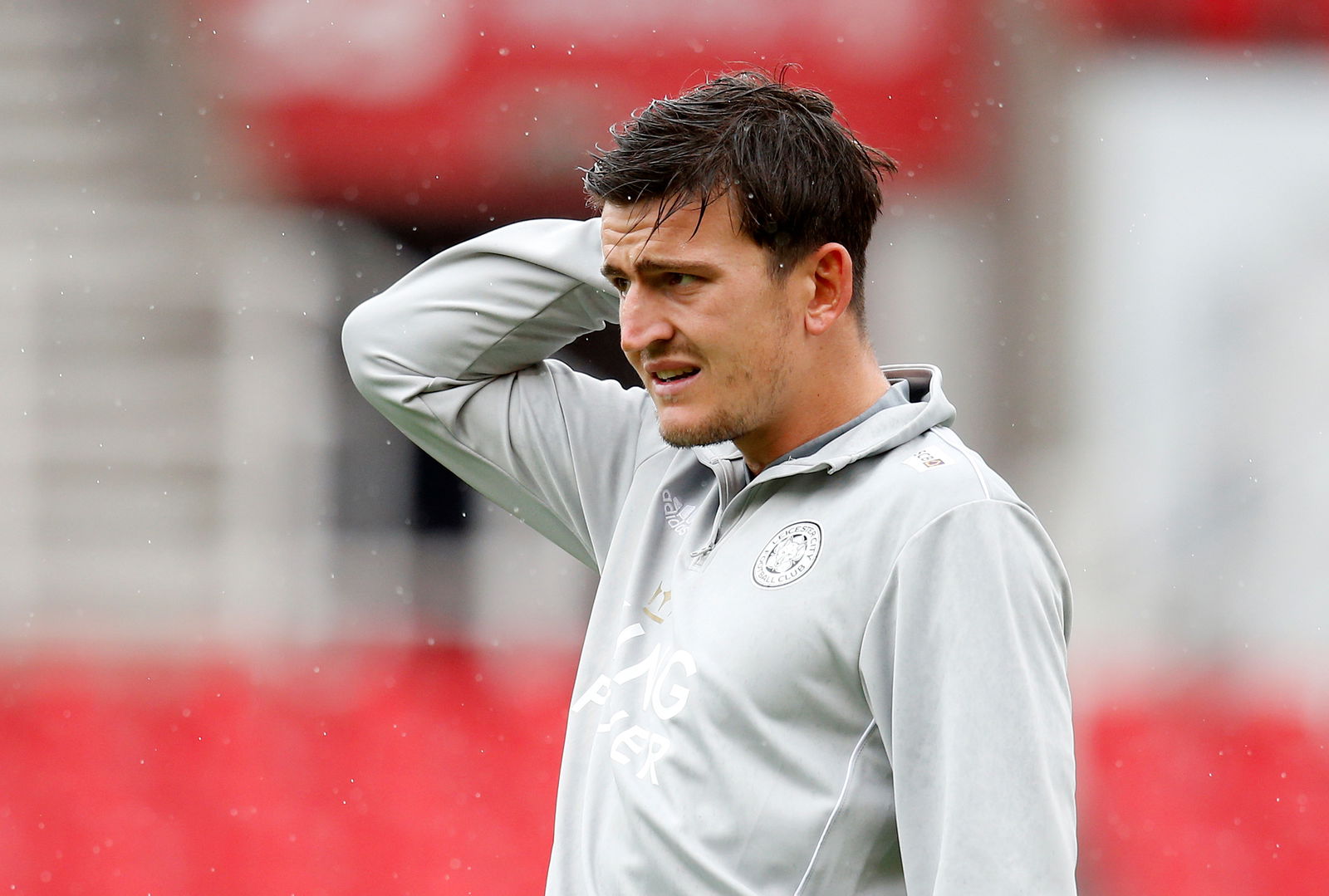 Manchester United broke the transfer record for a defender by signing Harry Maguire from Leicester City on 5 August 2019. The English defender's signature commanded a staggering £80m price tag after an initial bid of £75m was turned down by Brendan Rodger's side.
Maguire's heroics for the Three Lions in the 2018 FIFA World Cup revamped his status as one of the best centre-halfs on this planet. At 26 years old, not only is he in the prime of his career but is also predicted to greatly improve the United backline.
Maguire's story as a professional is truly inspiring for young players of the current generation. The man comes from humble beginnings of playing for Sheffield United in the English League One. He climbed the ranks through the Championship and then to the Premier League.
1. Paul Pogba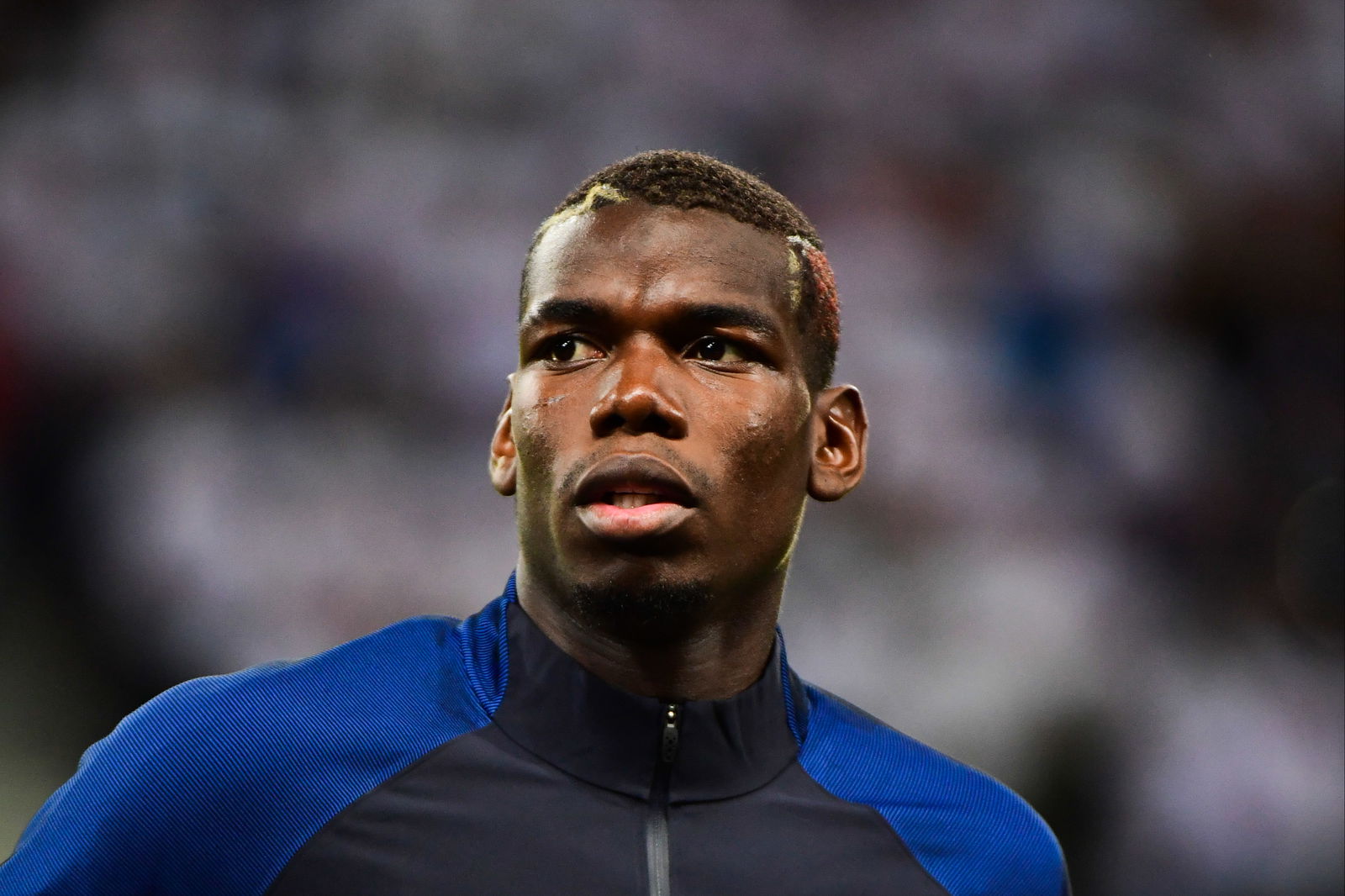 Paul Pogba remains the costliest Manchester United player as the Red Devils paid Juventus a whopping £89m for the French midfielder back in the summer of 2016.
The Frenchman has been an influential figure since his arrival and has guided the club to their maiden Europa League triumph in the following year. Under Jose Mourinho, Pogba revived his United career brilliantly as he guided them to two trophies in his second spell.
But the relationship between the two turned sour last season as the Frenchman mocked Jose Mourinho on social media (post deleted) right upon hearing about his sacking. Ole Gunnar Solskjaer came into Old Trafford to hand Pogba a new lease of life.
Unfortunately for United, their failure to qualify for the Champions League seems to be a deal-breaker for the midfielder. The entire 2019 summer has been filled with rumours of Real Madrid snapping up Pogba for a world-record fee. Many reports quoted prices ranging from £100m-£150m. He is currently the most valuable Manchester United player.
See Also: