Top 5 Most famous Manchester United players ever
Manchester United most famous players ever? Most popular Manchester United players of all time? Who is the most famous player ever at Manchester United? Here we look at the most famous Manchester United players ever! Which Red Devils player was the most popular? Well, we're going to find out.
Most popular Manchester United players of all time
Most famous Manchester United player? The Most popular Manchester United player? There have been many famous and popular Manchester United players over the years. Many former Manchester United players have become synonymous with the Manchester United name. Players like Ryan Giggs and David Beckham are two obvious recent examples.
Top 5 most famous and popular Manchester United players ever and of all time
So who are the most famous Manchester United players ever? Well, we've picked the top five most famous of all time. We have picked these players based on their all-time appearances for the club, goals scored, influence on the club and their popularity. So here we go with number five.
5. David Beckham is one of the most popular Manchester United players of all time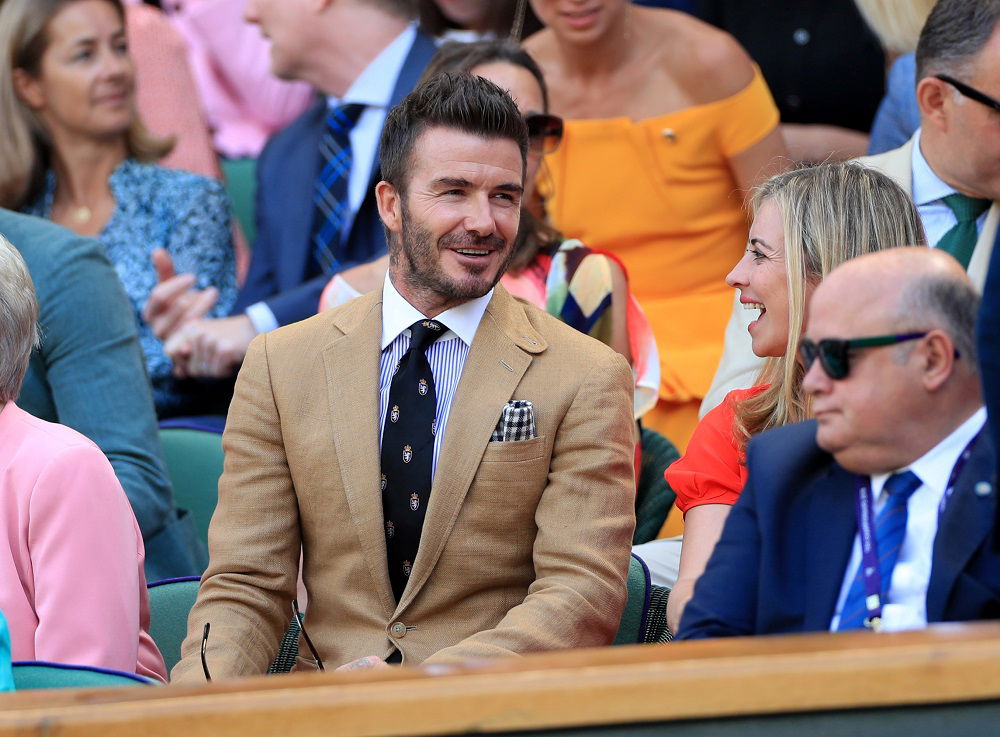 David Beckham was arguably the most popular player of his generation during his time. Given his exquisite skill with the ball on the pitch, he was known as a style icon off it. He was a member of the famous Class of 92 and made his way to the top through the youth ranks at Old Trafford.
Becks earned a massive reputation for his pin-point crossing and the ability to dispatch the ball into the net from set-pieces. The Englishman also was a huge fan-favourite at Old Trafford for carrying on the legacy of their most famous number 7 shirt.
Beckham did not depart Manchester United on good terms owing to his rift with Sir Alex Ferguson. However, that did little to tarnish his legacy at Old Trafford.
In 394 games for the Red Devils, Beckham scored 85 goals. He won 13 trophies in a decade from 1993 to 2003 whilst at the club, earning himself a worthy place in the history books at Old Trafford.
4. Cristiano Ronaldo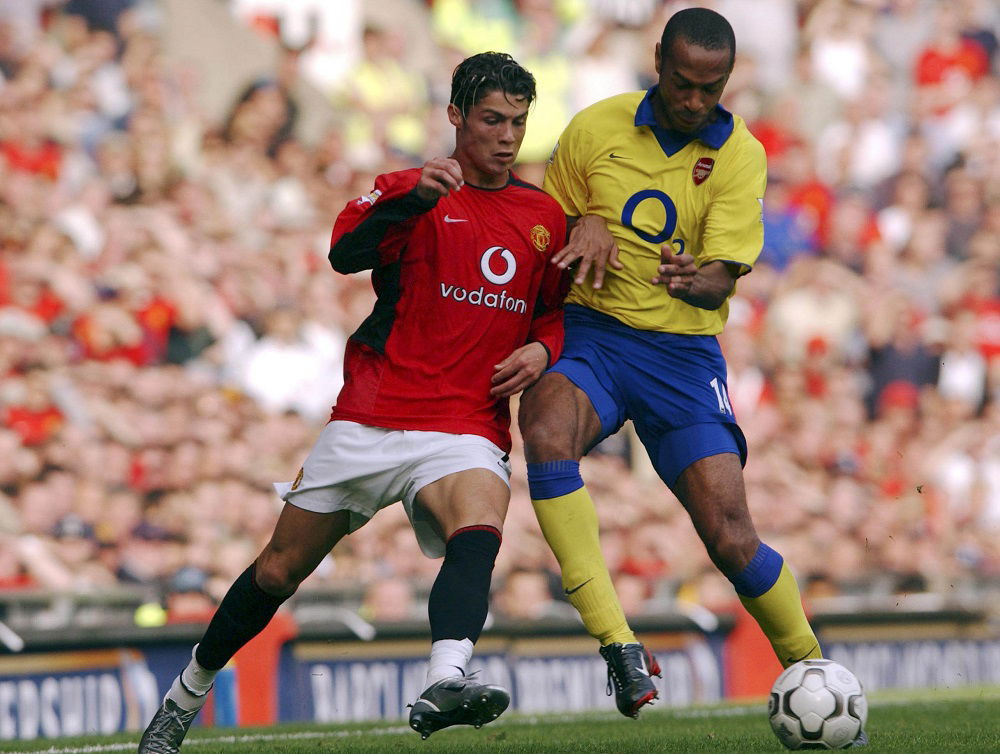 When Cristiano Ronaldo ran down the green pastures at Old Trafford, people were convinced that they had already seen a talent that comes once in a generation. As an 18-year-old, the Portuguese ace made the United fans forget Beckham way earlier than they actually should have.
Ronaldo's terrific velocity, sublime ball control and step-overs always saw people standing on the edge of their seats to get a look at how he performed that magic. Add the fact that he was also a brilliant free-kick taker and an absolute menace from the 12-yard spot.
In his time at Old Trafford, Cristiano Ronaldo became the crowned jewel in Ferguson's lineup as he endeavoured to build yet another team of greats after the Class of 92. He made 292 appearances and scored 118 goals for the Red Devils.
3. Eric Cantona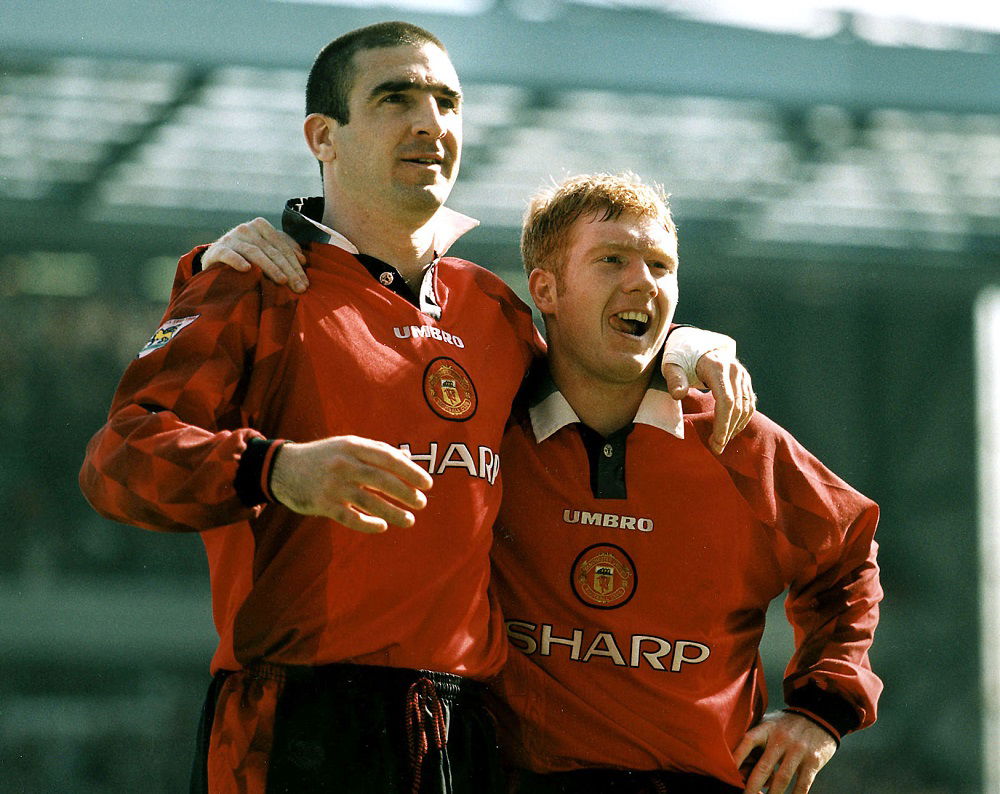 It is impossible to think of Manchester United greats and exclude Eric Cantona from the list. The charismatic Frenchman led the revolution that led to the revival of Manchester United back in the 1990s. To speak biblically, Eric Cantona was the rock on which Sir Alex Ferguson built Manchester United.
Even though he had a terrible temper, Cantona was always a darling at Old Trafford for his leadership and eagle-eyed goalscoring skills. Few commanded respect at Old Trafford as good as the Frenchman did.
Eric Cantona netted 82 goals in 185 games for the club and for the sheer impact he had at Old Trafford, the tenacious Frenchman will forever remain etched in the memories of people.
2. Ryan Giggs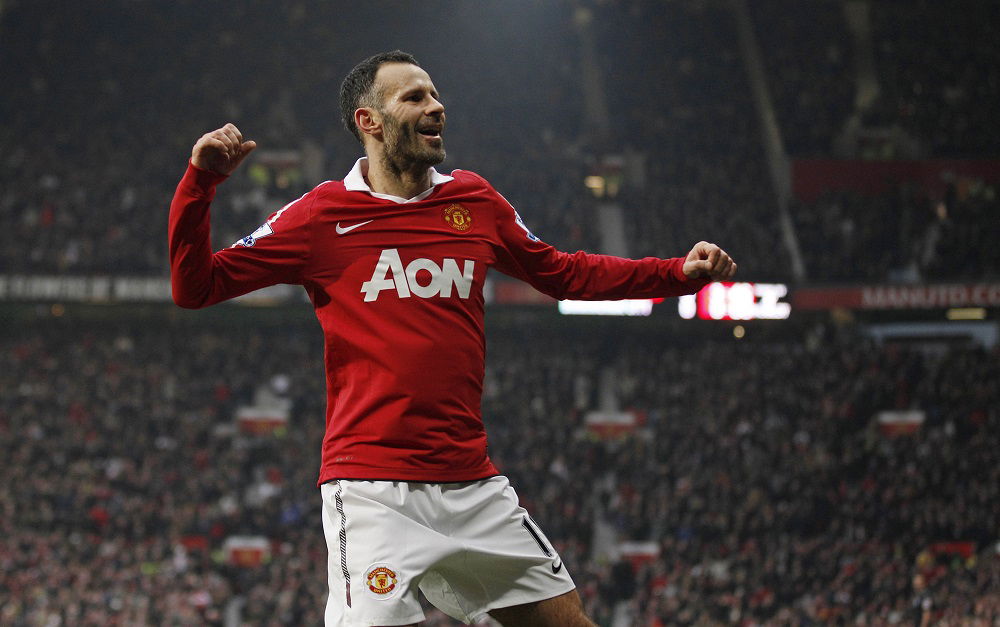 Mr. Manchester United. Ryan Giggs was the crowned jewel in Ferguson's juggernaut of the Class of '92. While his ability on the ball was hardly called into question, the Welshman was praised for his longevity and unwavering loyalty to the Red Devils. He was probably the last amongst a crop of players who spent their entire careers at a single club, attaining a godly status on their way to glory.
Giggs was spotted by Sir Alex at the age of 17 and if it wouldn't have been for him, the Welshman would have been playing for Manchester City. He was well-adept at striking terror in the hearts of the bravest defenders with his blistering pace and the ability to bulldoze past opponents with his silky dribbling skills.
In a glittering 24-year career at Old Trafford, Ryan Giggs made 963 appearances and scored 168 goals for Manchester United, becoming the greatest footballer the club have ever produced.
1. George Best is the most famous Manchester United player ever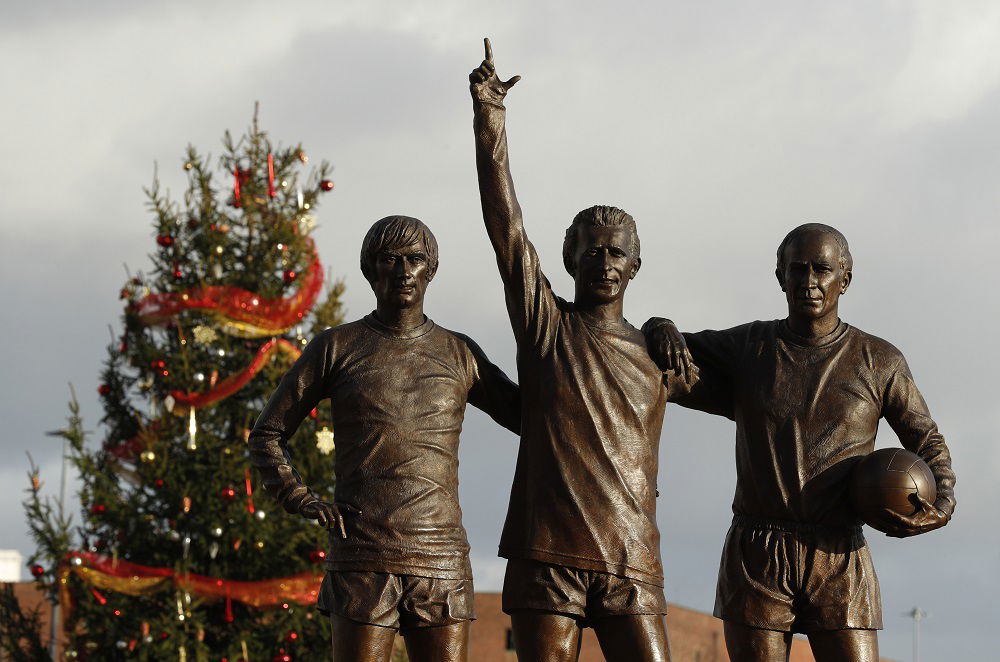 For many of us United supporters today, George Best is nothing but a distant memory. But ask your dads and grandads who watched him, the Irishman was a delight to watch. Best was snapped up as a 15-year-old by Manchester United. He became the bedrock of the foundation Matt Busby laid after the Busby Babes' disaster.
Best was the first archetype of a modern famous footballer – the first David Beckham of sorts. On the pitch, the winger dazzled people with his uncanny balance, exquisite dribbling and knack for scoring awesome goals.
In 464 appearances, George Best scored 181 goals for Manchester United. Also, he was the man to start the tradition of the number 7 shirt at Old Trafford.
Honourable mentions – other great and famous Manchester United players!
Because this was top five list- many great and famous Manchester United players missed out. I would feel bad for not mentioning them so here goes…
Peter Schmeichel
Was a goalkeeper for Manchester United from 1991 to 1999. He made 292 appearances for Manchester United during the nine-year span,
Paul Scholes
Paul Scholes was yet another legend to come out of the United youth academy and a part of the Fergie's Fledgelings. He spent his entire career at Manchester United and made over 700 appearances from 1993 to 2013.
Wayne Rooney
Wayne Rooney was one of the bargain signings for Manchester United in their recent years. From 2004 to 2017, he made 559 appearances and also became the clubs all-time top scorer by netting 253 goals.
Current team
David De Gea has been one of the better players for Manchester United and Dave is extremely popular among the Manchester United fans. He is always giving it his all for The Red Devils.
See Also:
Top five Manchester United players with the most tackles