Manchester United remain, by quite some margin, the most successful English club in the Premier League era. Even when you factor in all top-flight league victories, the Red Devils still come out on top, beating their scouse rivals by one trophy.
United's dominance has gone on much longer than most clubs too. While Arsenal and Chelsea had periods where they regularly topped the table, they never came close to spanning the two decades between the reds' two-decade run at the top of English football.
Sadly, things haven't gone quite so well in recent years as performance on the pitch as dwindled. As we head into the 2022/23 season, it will have been a decade since United last won the Premier League and their current football betting odds reflect the fact that they're unlikely to get out of that slump in the next 12 months. It is, instead, their Mancunian neighbours that enjoy the position as favourite for the title, followed closely behind by the Kopites.
Of course, we know that United will get back on top sooner or later, just as the team has proven itself capable of doing in the past. It won't be a minute too soon either, as players and fans have been desperate for trophies for several years now.
But as even as we wait for the rebound in performance, Old Trafford remains just as magical and relevant as ever. The Theatre of Dreams continues to strike fear into United's opponents and is still a place for fans to worship the Red Devils.
But even the finest fortresses and castles need an upgrade every now and then, and Old Trafford is no exception. That's why the club's bosses are planning a programme of construction work at the stadium to ensure United fans can enjoy it for decades to come.
The Ever-Changing Face of Old Trafford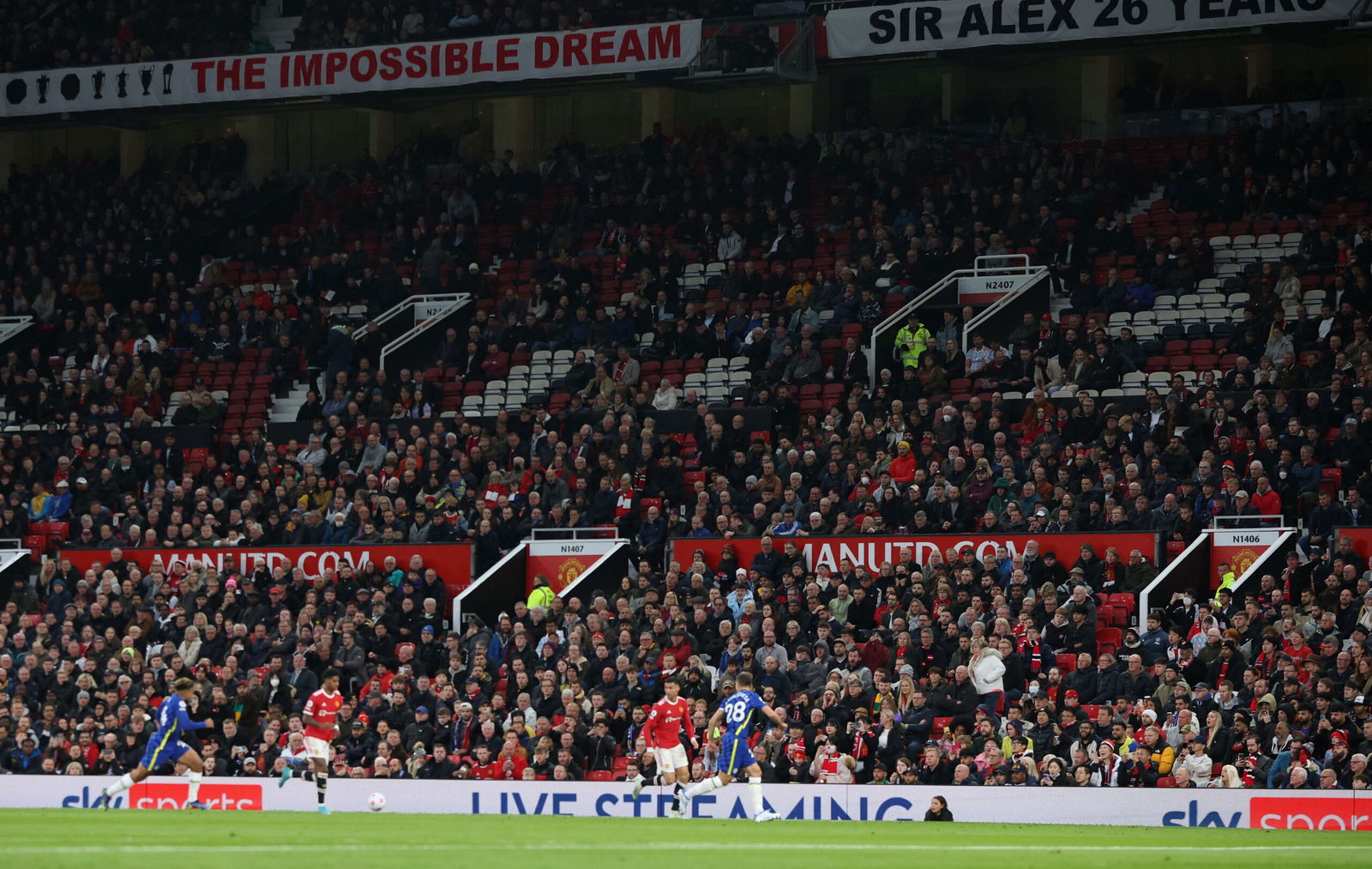 Manchester United's home stadium was constructed in 1909 at a cost of £90,000 (£7.5 million today) and opened in early 1910. Over the years, it's seen many moments of history, including the 1966 FIFA World Cup, the Euro 96, and the 2012 Olympic Games.
To keep it at the high standards required by elite-level football, United's owners have engaged in an extensive programme of refurbishment for the entire life of the facility. In 1936, £35,000 (£1.7 million today) was spent on adding a roof to what is now the Sir Alex Ferguson Stand, while floodlights were installed in the 1950s to allow games to be played at night.
The current look of the stadium was constructed in the 2000s and it's served the club well during United's most successful period in history.
New Plans
However, new plans have been published that will see almost 15,000 more seats added to the capacity of Old Trafford. If completed, this would make the stadium the second largest in the country, behind only Wembley in London.
This would be achieved by expanding the Sir Bobby Charlton Stand and by upgrading the corporate facilities, and would allow the club to sell more tickets and, therefore, generate more match-day revenue.
Funding the Expansion
It's no secret that Manchester United are in debt, though it hasn't stopped the club from making plenty of signings. In fact, during the 2021/22 season, the club spent over £100 million on talent.
It's also not going to stop them from expanding Old Trafford. In fact, it has been reported that the club is planning to borrow £200 million to undertake the construction works.
While it might seem strange to go into even more debt, it could be a good investment for the club since it has around 100,000 people on a waiting list for season tickets. This hasn't stopped them from promoting these pricy products either, so it would make sense to find a way to sell more of them.
One season ticket will set you back at least £950. So selling 15,000 extra season tickets would generate more than £14 million a year before ticket sales for other games and events. Combined, this would mean the investment could be paid back in roughly a decade, making it a decent investment for the club.
See More: Top 5 Most Hated Manchester United Players